New, improved hygiene chair with powered transport function, electrical height and seat tilt adjustment and adjustable brackets.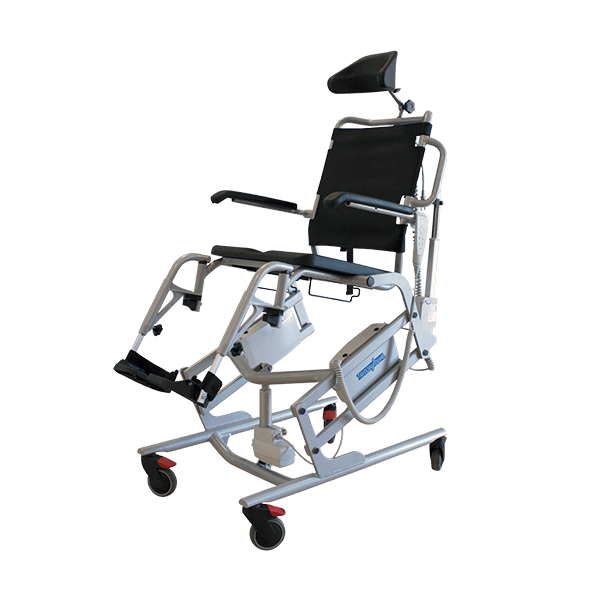 Powered tilt function ( 7° / -30°) and adjustable backrest of the Triton Dual hygiene chair make it easier for the user to find the most comfortable and stable position.
Meet the hygiene chair

Triton/Dual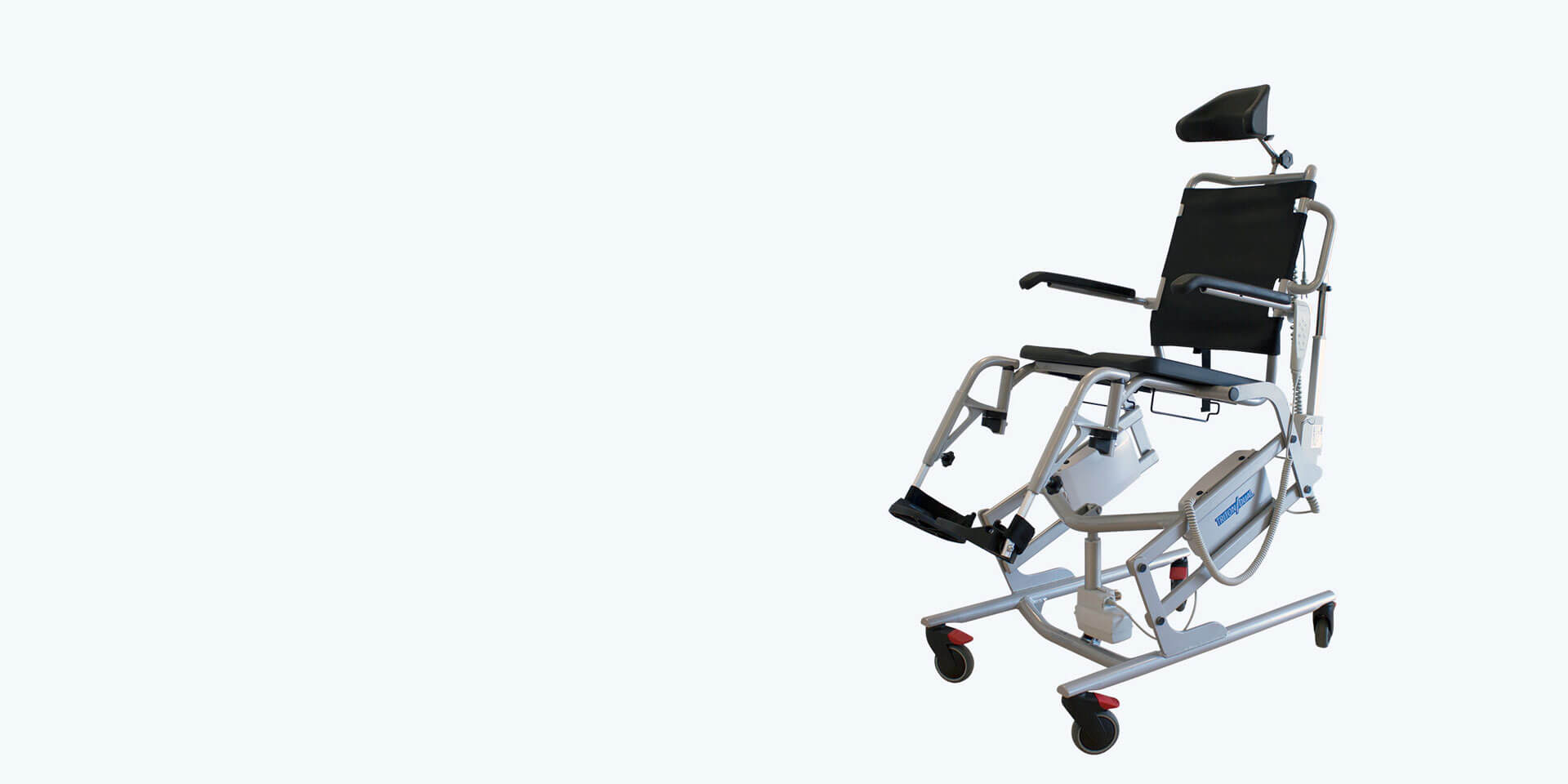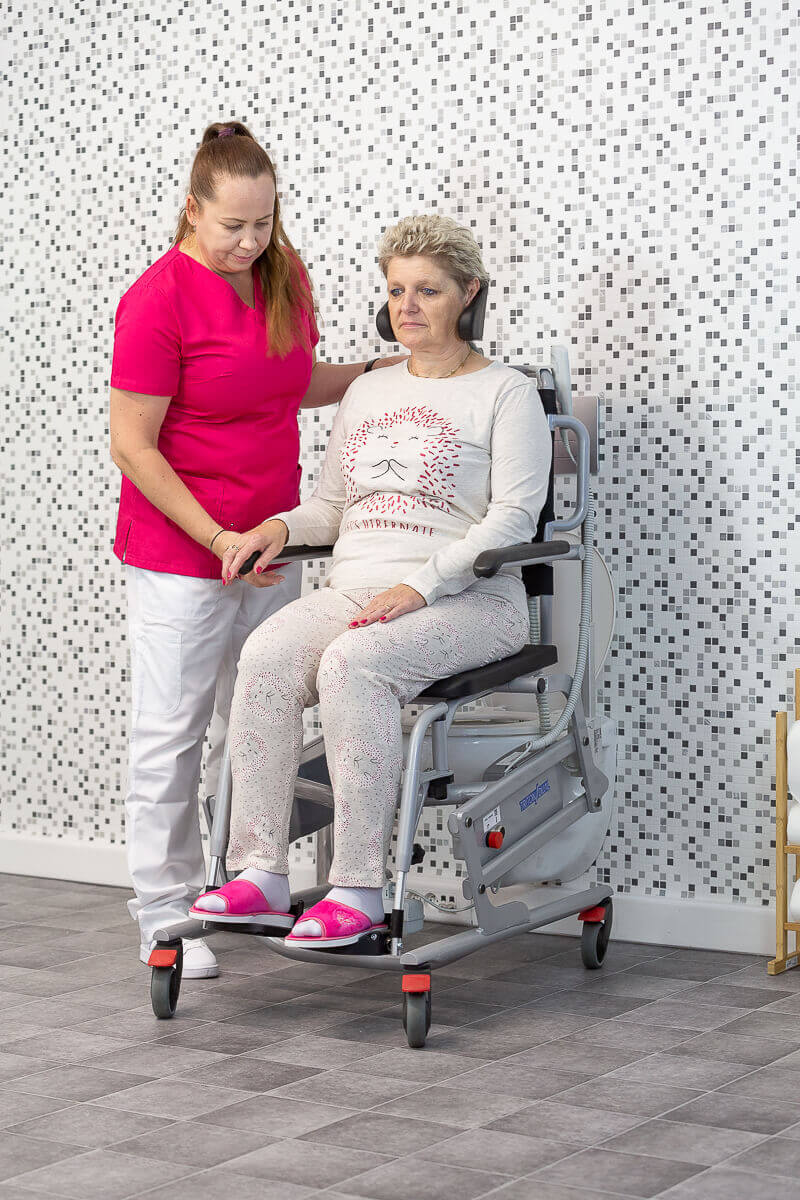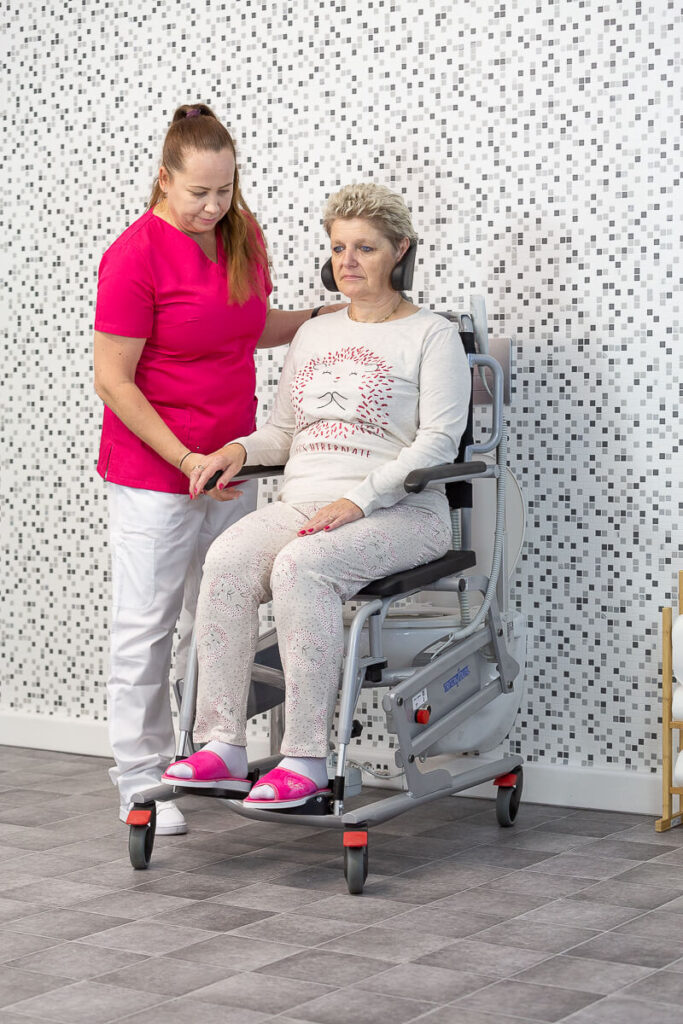 The lift height of 40 cm helps both the caregiver and the user.
The height adjustment allows an optimal positioning of the chair, ensuring a correct working posture for the care giver. For the user, the height adjustment means increased independence; it is possible to adjust the chair, so the user can reach the sink and look in the mirror – thereby the user can help take care of his own personal hygiene.
The chair fits over all standard toilets and is suitable for use in the shower.
Triton Dual does not require much space, which makes it a perfect solution for small bathrooms. As such, it becomes an indispensable technical help in the care for the patient, especially if there is only one caregiver assisting the patient with daily hygiene regimen.