Slings and spreader bars

Electric spreader bar
This innovative solution allows to assist the patient in the change of the body position without the need to change the spreader bars – from an almost entirely reclined position to the sitting one in one go.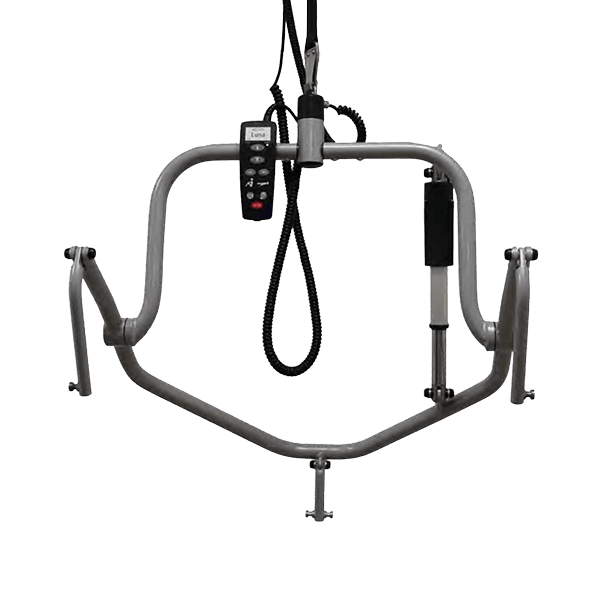 It is a unique electric spreader bar for overhead lifting systems. It can turn 360° without getting stuck in winding cables or straps.
Poznaj podwieszki i wieszaki

Electric spreader bar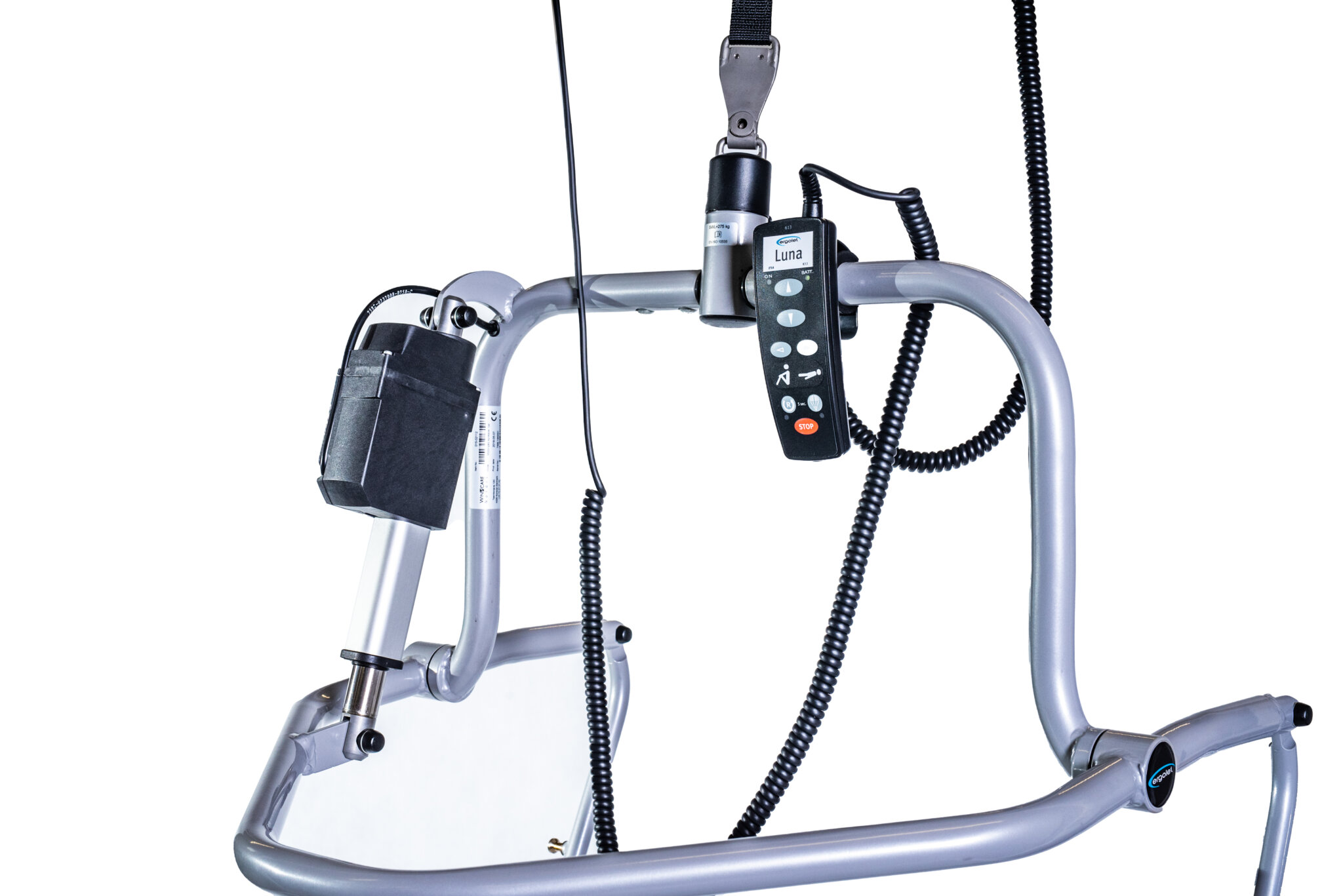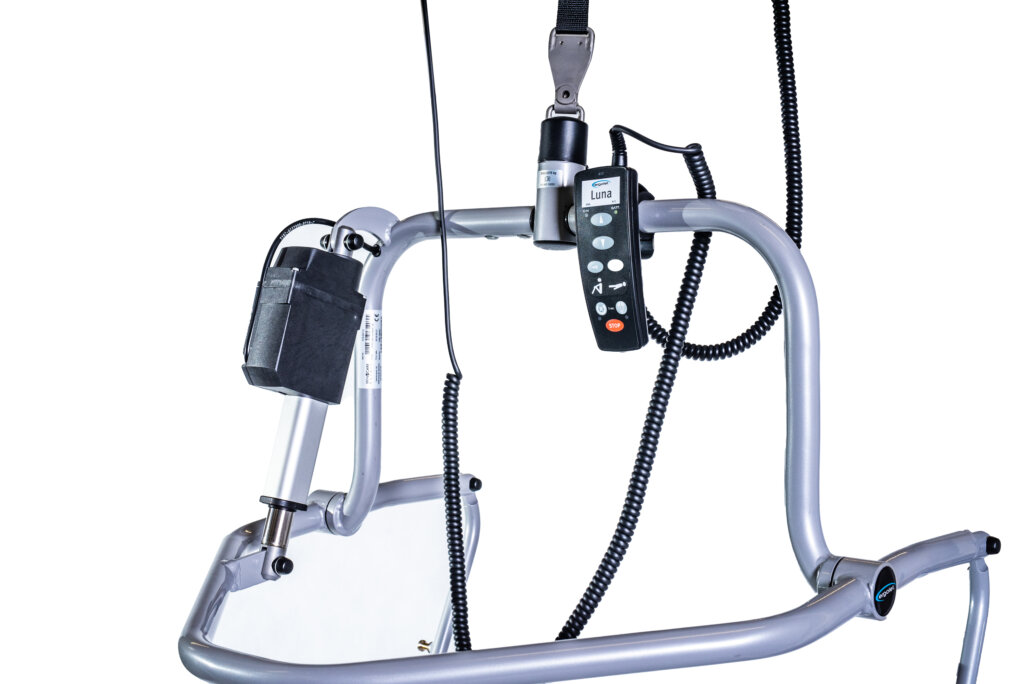 Use of electric spreader bar
The bar is used to position the patient correctly on the chair during the bed-to-chair transfer. It allows to ensure the angle correct for the patient duting the transfer. It also permits the eye contact between the patient and the caregiver.
The electric bar facilitates as well the transfer from the sitting to lying position or the change of the angle for the hoisted patient to the one which is more comfortable or suited to the patient's needs. The electric spreader bar is suitable for the assistance to all patients, especially those who have trouble sitting up (achieving the angle of 90°)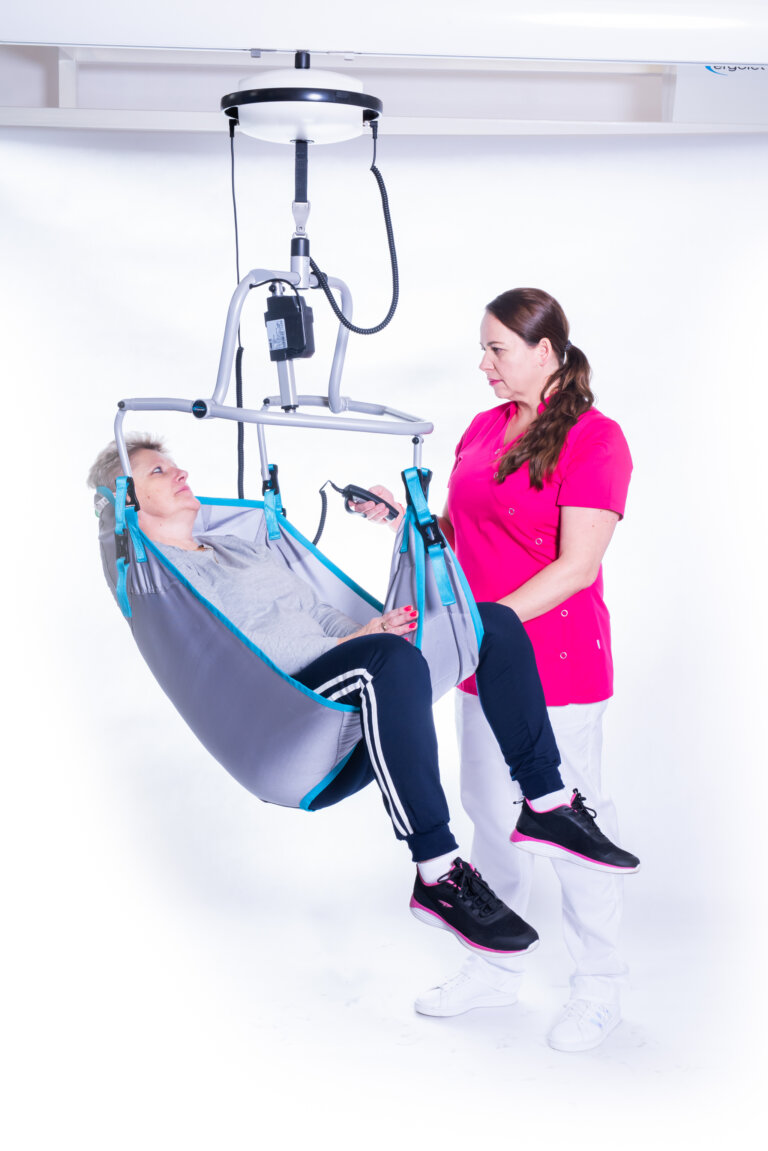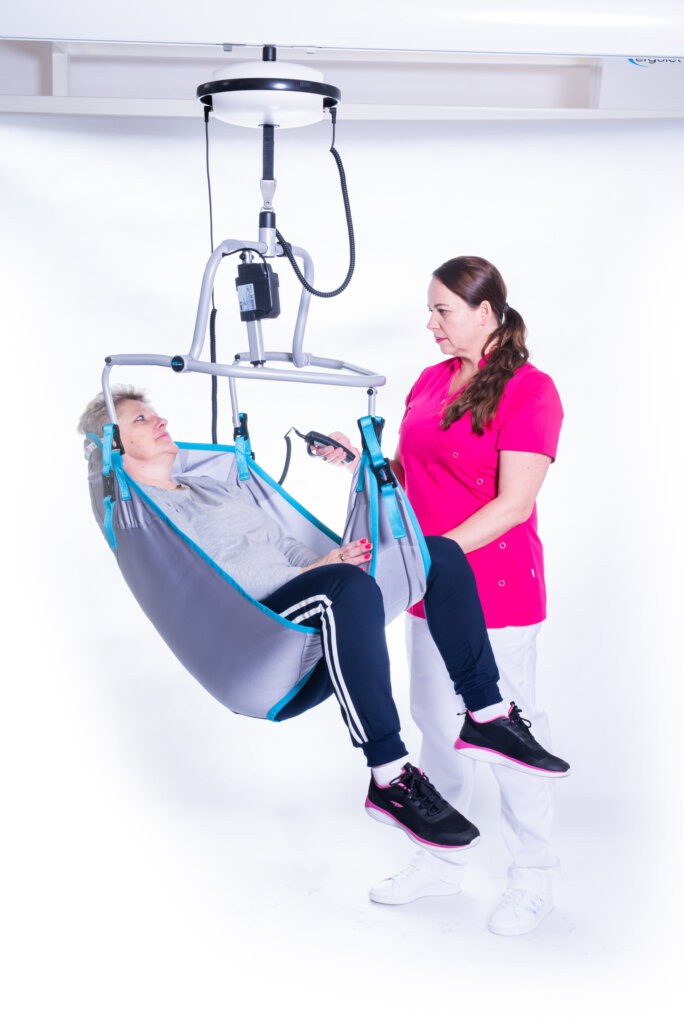 Electric spreader bar

Key benefits
Maximum patient weight 275 kg.
Requires special type of sling with additional clasps.
| | |
| --- | --- |
| | |
| | |
| | |
| | |
| | without load: 40 dB(A) with load of 275 kg: 45 dB(A) |
| | |
| | |