The X'PRIM Bed has been designed according to the ergofix principle, that is a patented assembly and dismantling system. The X'PRIM can be easily assembled and dismantled by one person.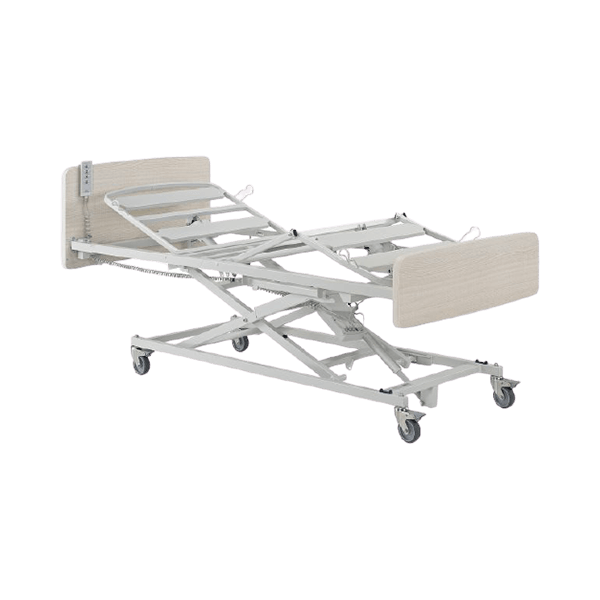 Easy, ergonomic assembly and dismantling of the bed base as well as the eease of use were the priorities of the bed's designers.
Meet the medical bed

X'Prim 3®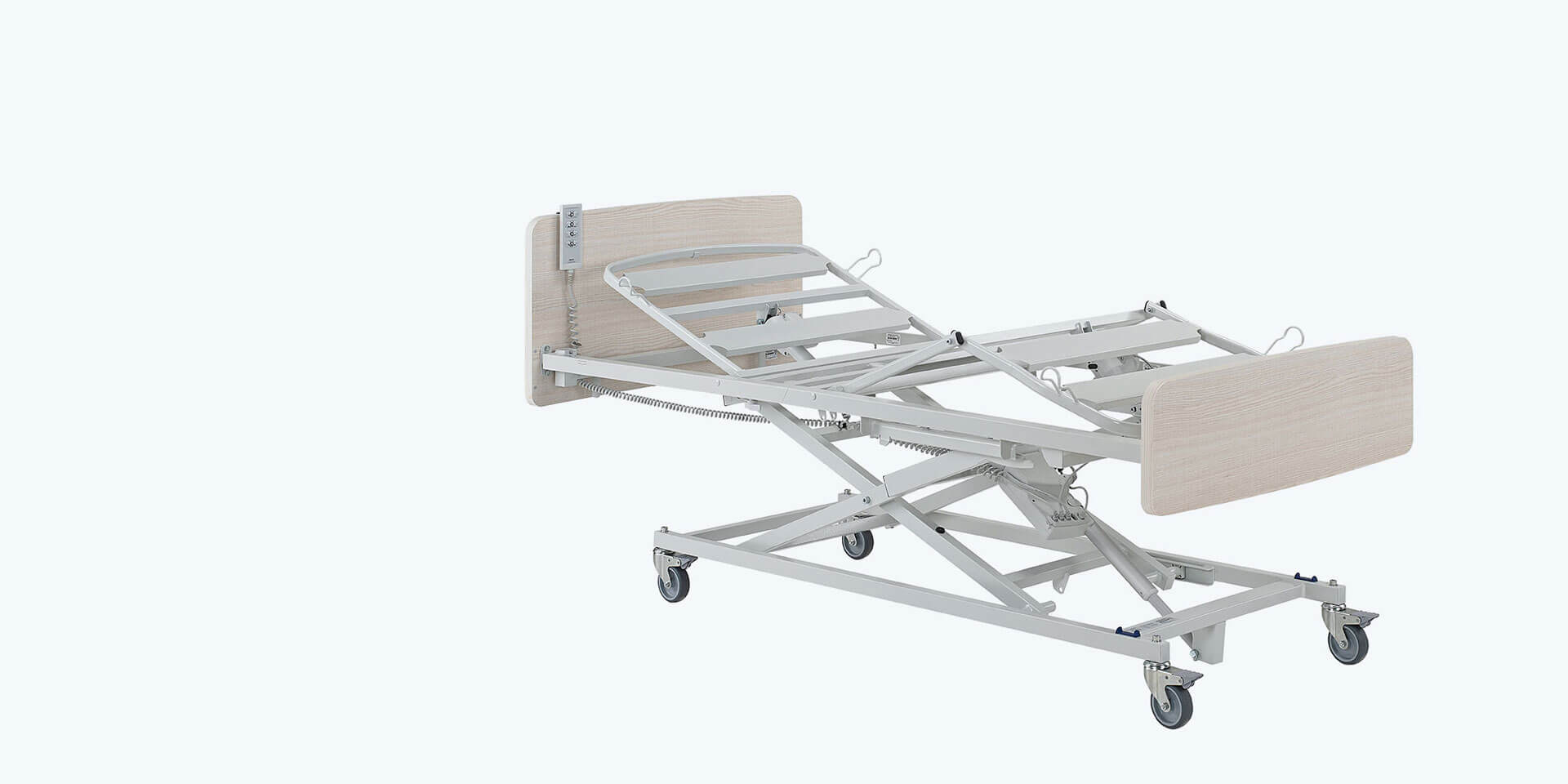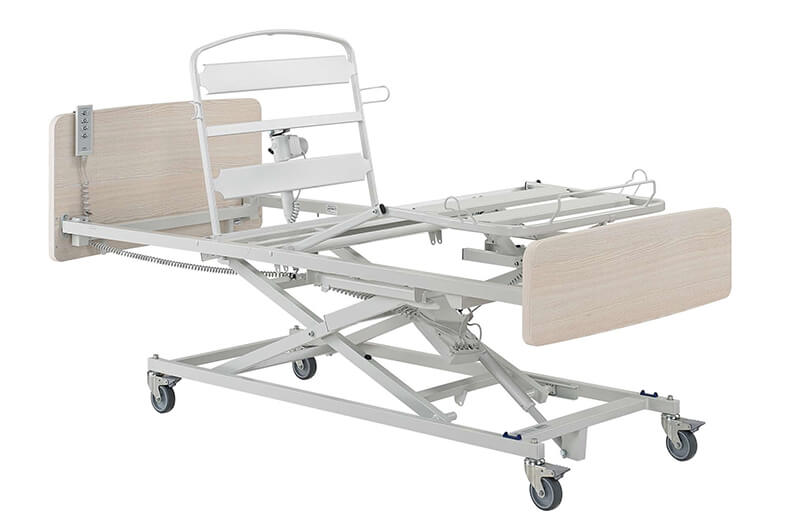 Easy to use, comfortable for the patient
X'PRIM 3® bed has a number of functions which facilitate the care for the patient and improve his comfort. Back and leg rests can be assembled and dismantled without tools. The back rest can be reclined by 75 degrees, while the leg rest can be adjusted electrically. The back rest posesses also an auto-regression electric CPR function which allows for quick resuscitation of the patient if need be.
Available options and accessories
Auto-regression electric CPR function
Auto-regression back rest
Electric leg rest
Centralized braking
Wall bumper
Infrared remote control