Archimedes bath lift has been created for patients who need assistance walking in and out of the bath.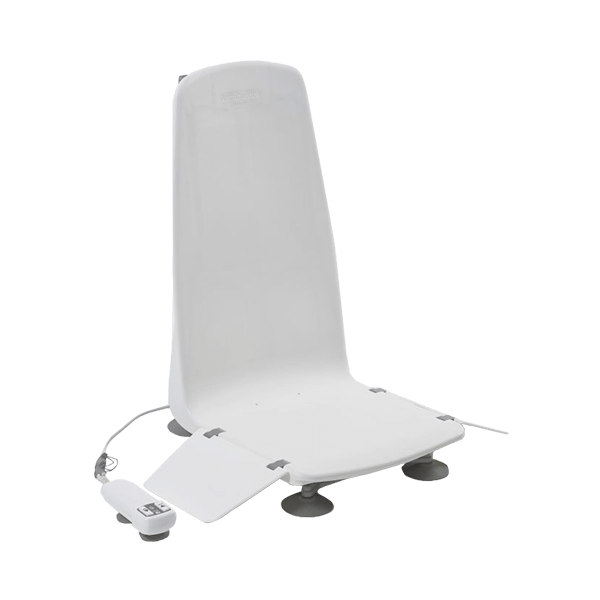 Archimedes makes it possible to take a relaxing, pain-reducing bath for patients with mobility impairments.
Meet the bath lift

Archimedes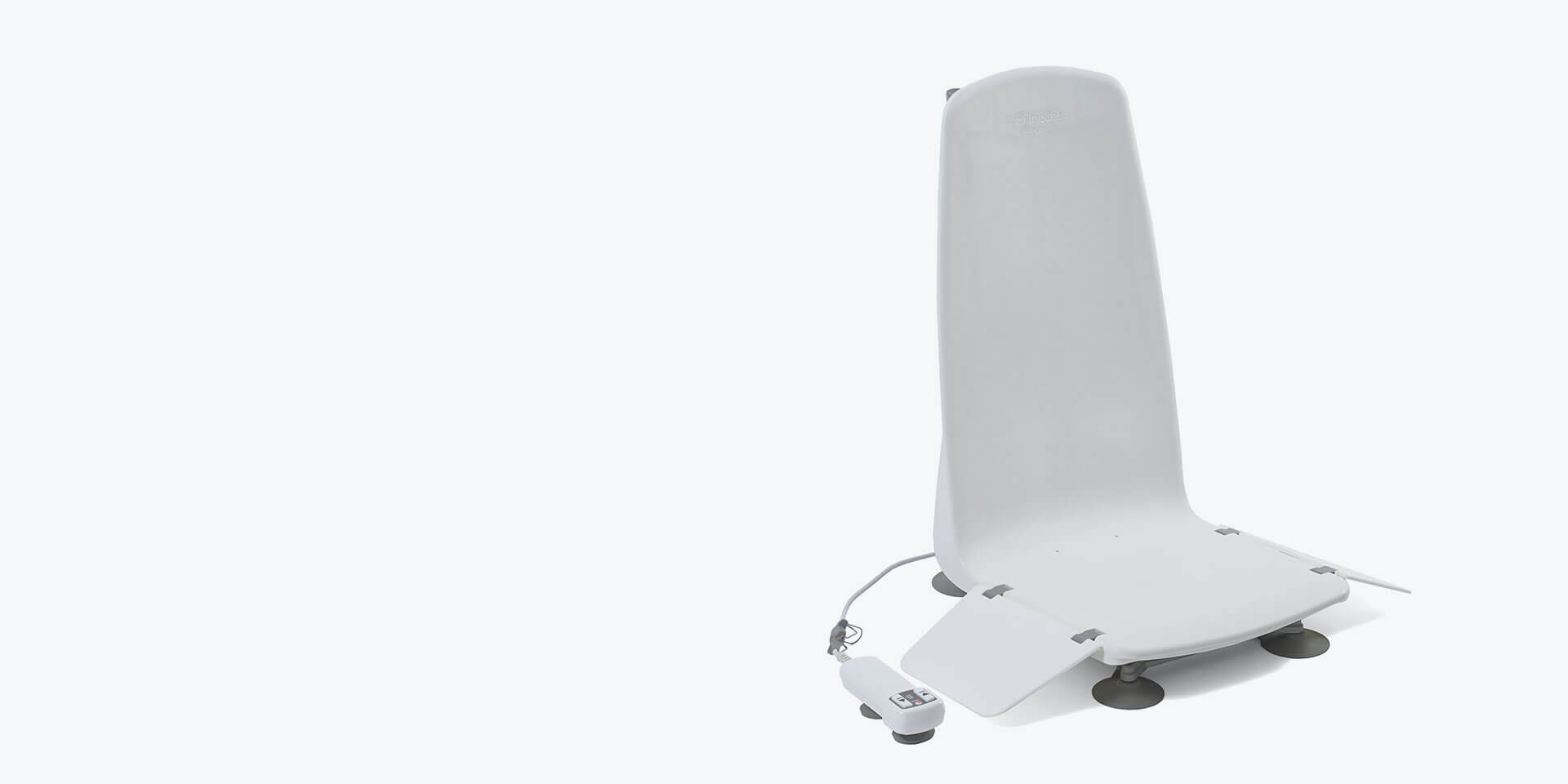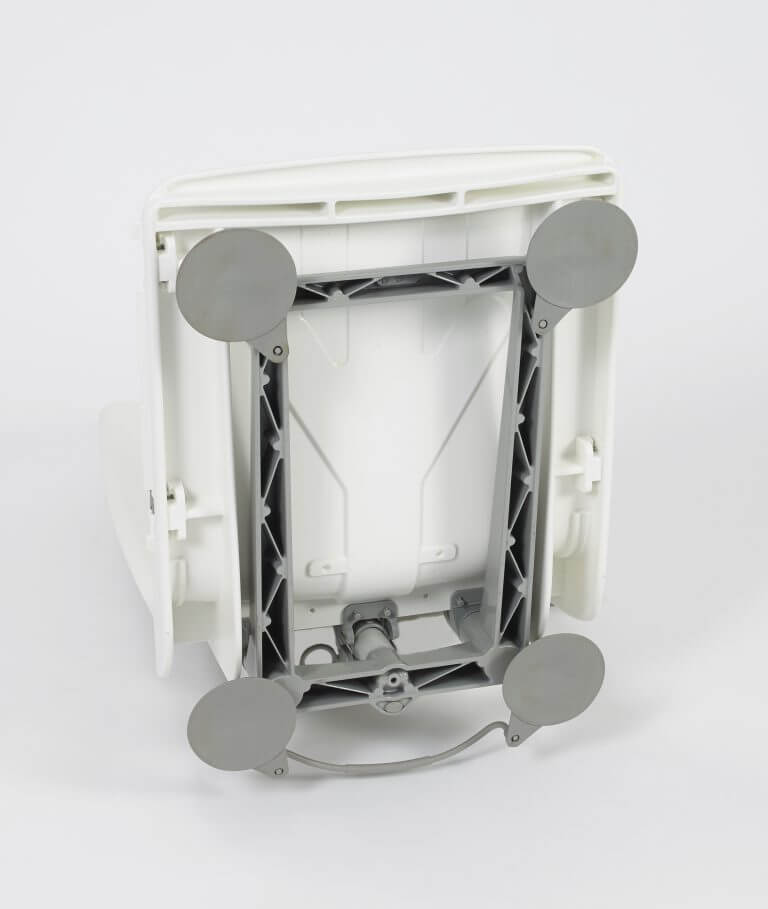 Archimedes bath lift facilitates the bathing routine for the caregiver.
It is battery-powered and operated with a woterproof hand control. It ensures the maximal safety of the user due to the in-built safety feature: it will only lower the patient into the bath when there is sufficient battery power to raise him back out again.
The lift is mounted on a steel frame which is easy to clean. It has been designed in such a way as to reduce its weight but preserve the supporting qualities of steel.
Archimedes is a lightweight portable bath lift which comes in three parts connecting with ease.
Unique design of the suction cups under the seat makes it easy to remove it from the bath, while the flaps on the sides of the seat protect the patient from pinches when the lift is moving.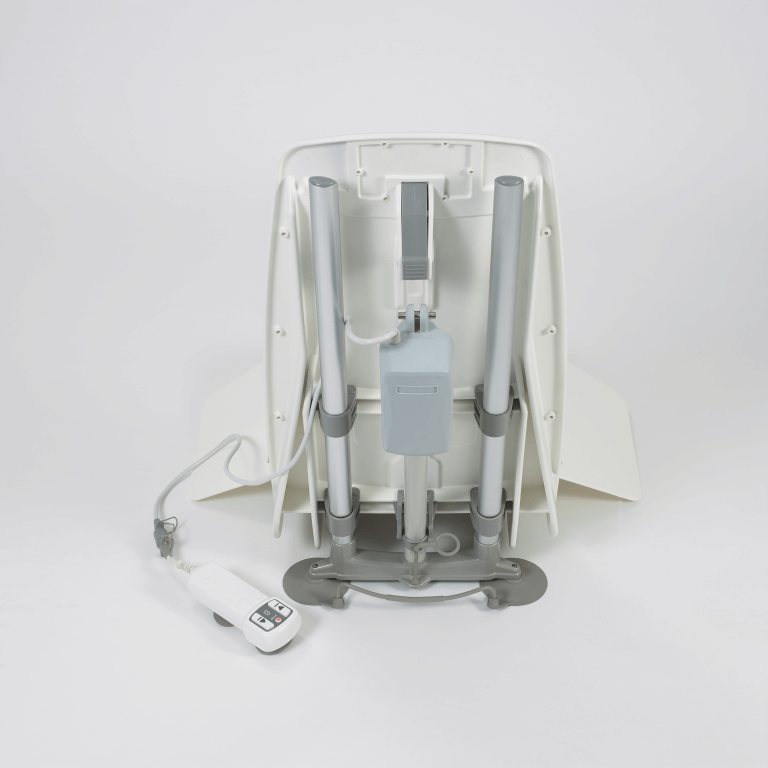 Destined for the elderly and mobility-impaired patients weiginig up to 165 kg.