Visco elastic foam mattress
Alova®

with integrated heel relief
Helps preventing pressure ulcers for patients at medium to high risk of pressure ulcer development who are bedridden more than 15 hours a day.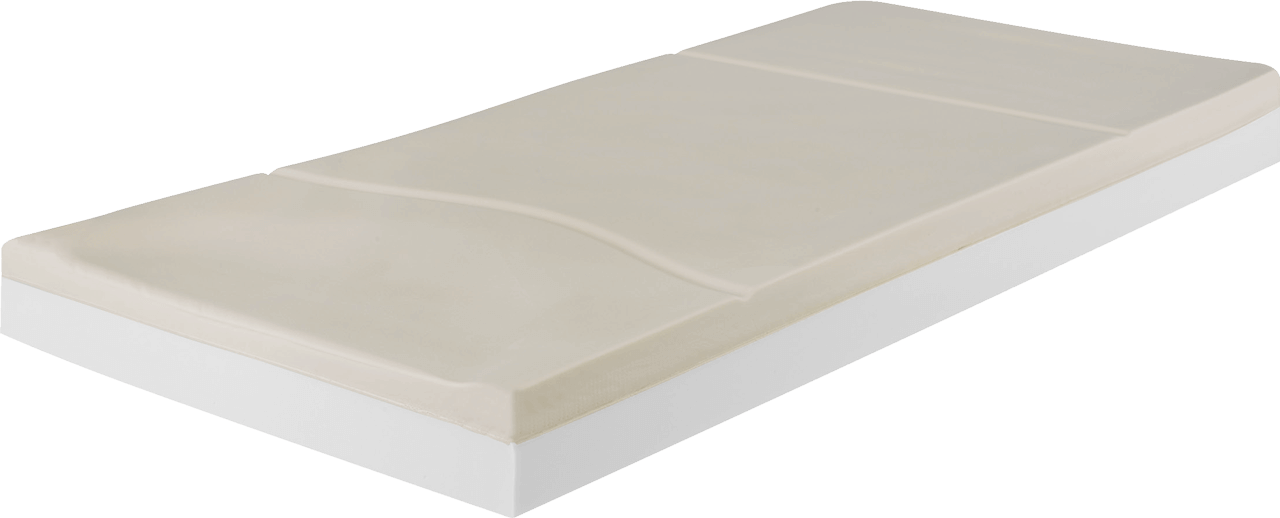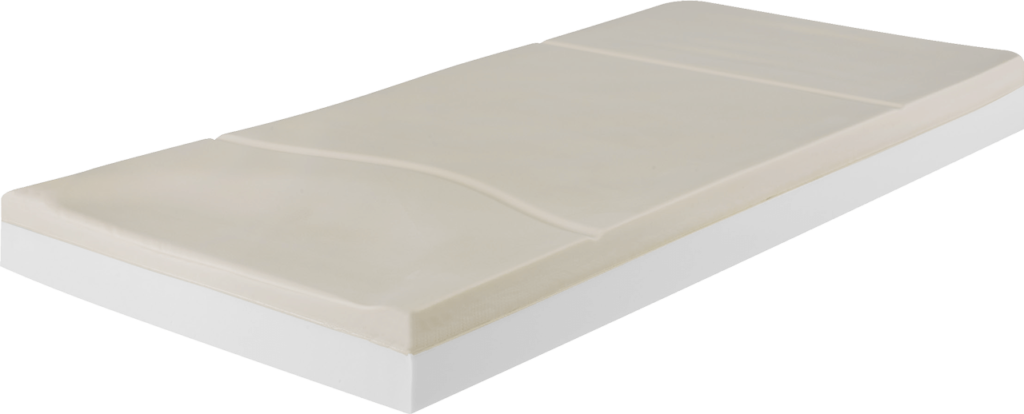 Visco elastic foam increases patient comfort.
Meet the visco elastic foam mattress

ALOVA® with integrated heel relief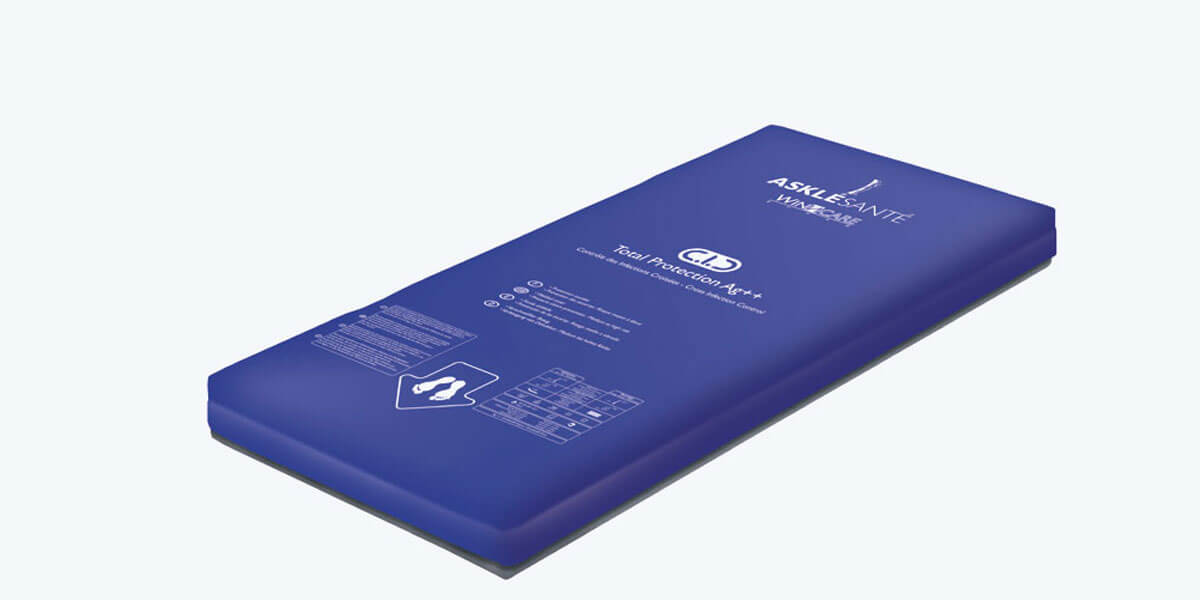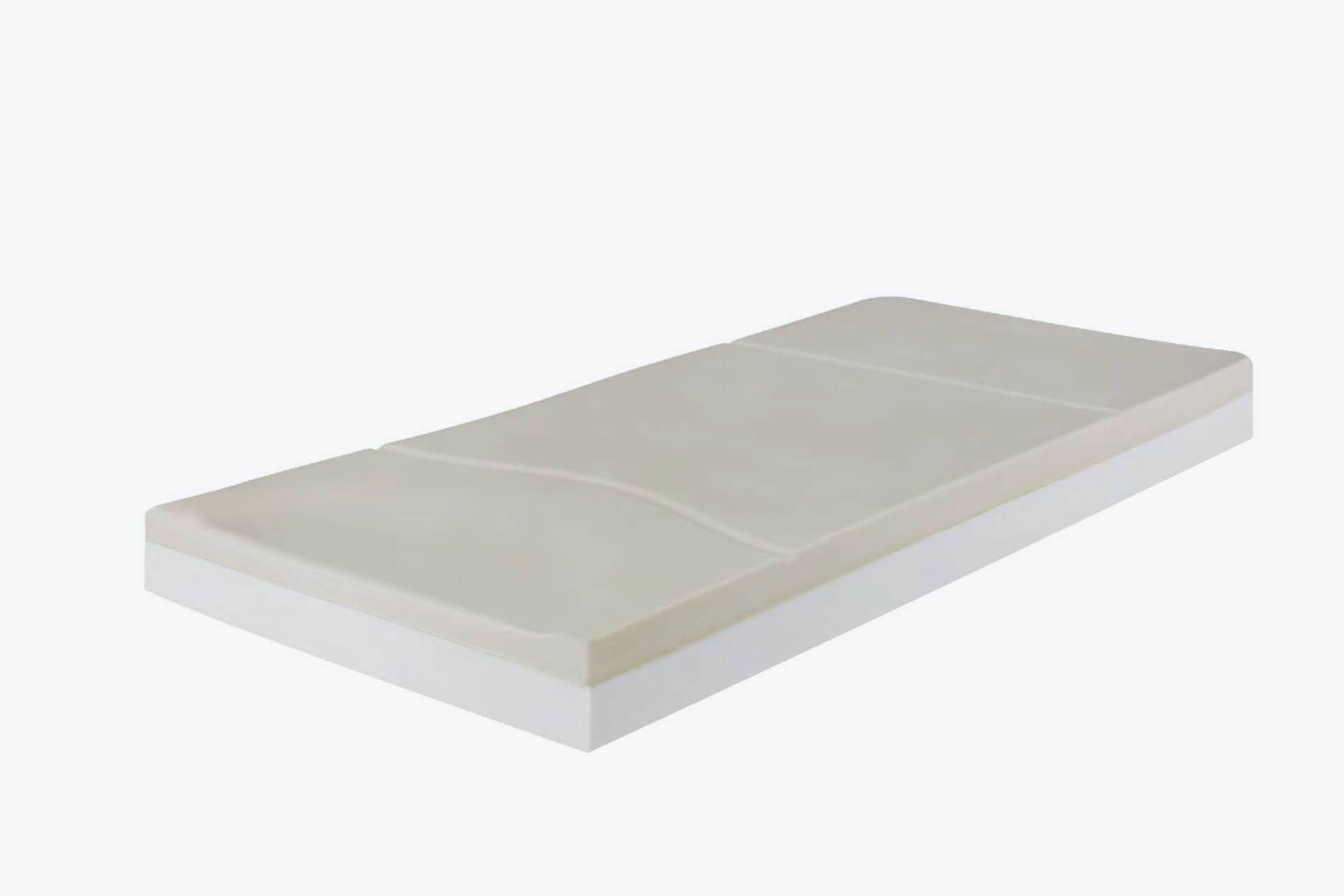 Single-piece mattress with different hardnesses made up of:
6 cm molded visco elastic foam mattress top layer: density ≥ 75 Kg/m3
8 cm polyether foam base: density 18 Kg/m3 (VMA62), 28 Kg/m3 (VMA63) and ≥ 34 Kg/m3 (VMA64)
Integrated heel relief to enhance blood circulation.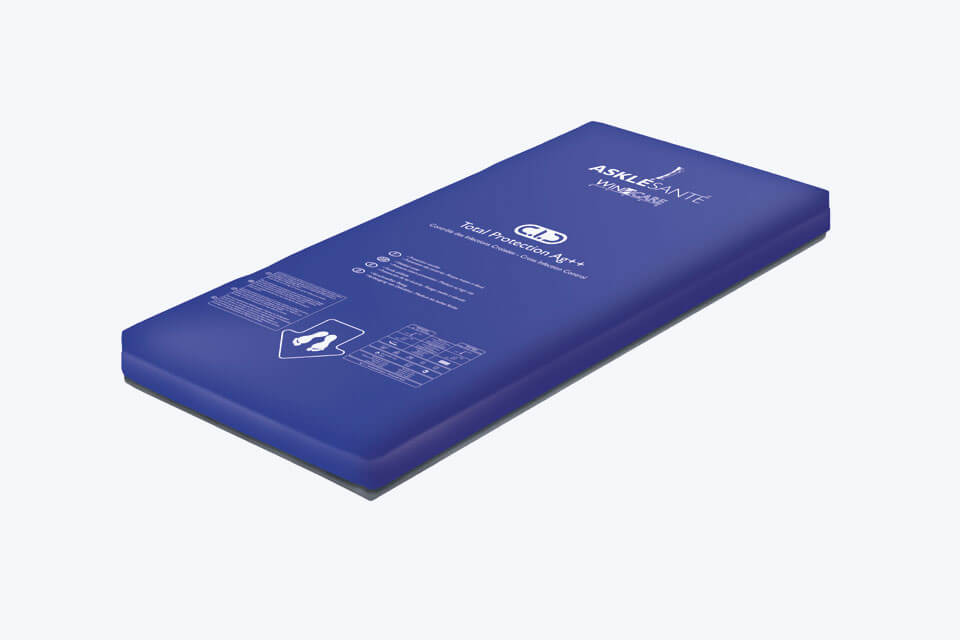 ALOVA® with integrated heel relief

Key benefits
ALOVA® Dermalon (PVC) for patients from 20 to 120 kg
ALOVA® Promust PU for patients from 20 to 150 kg
ALOVA® Promust PU HD for patients from 20 to 180 kg
ALOVA® Promust CIC for patients from 20 to 180 kg