Discover the accessories for Luna ceiling hoists, ensuring even greater comfort of use and safety of patients and caregivers.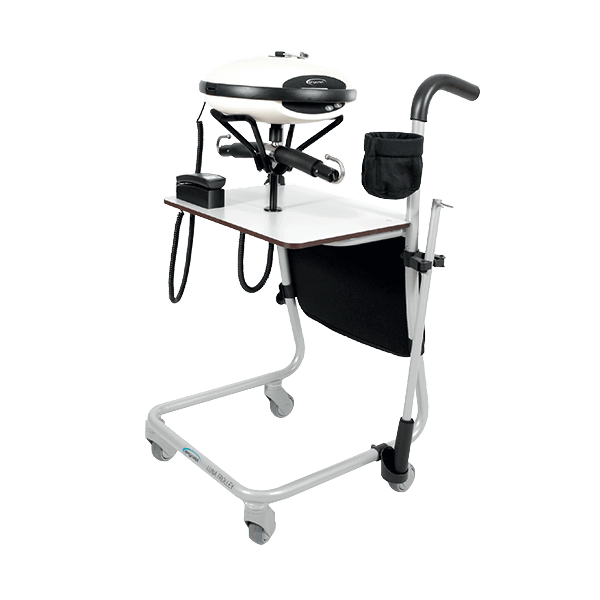 Trolley for the transfer of the LUNA motor
An extension arm assuring easy transfer of the Luna unit to and from the trolley
The arm has 3 lengths
A docking station with a charger
Holder for LUNA strap, slings and accessories
Safe and infallible, water-resistant cable is used to steer the LUNA motor.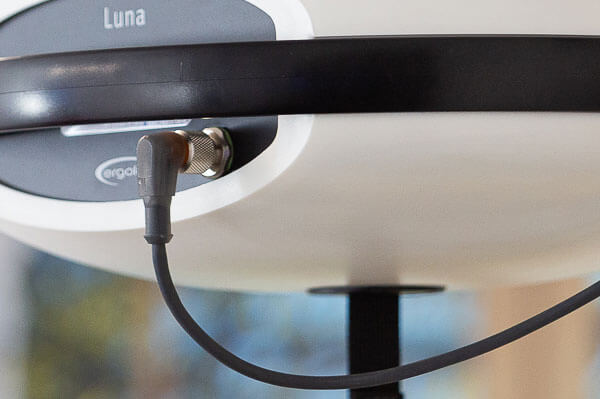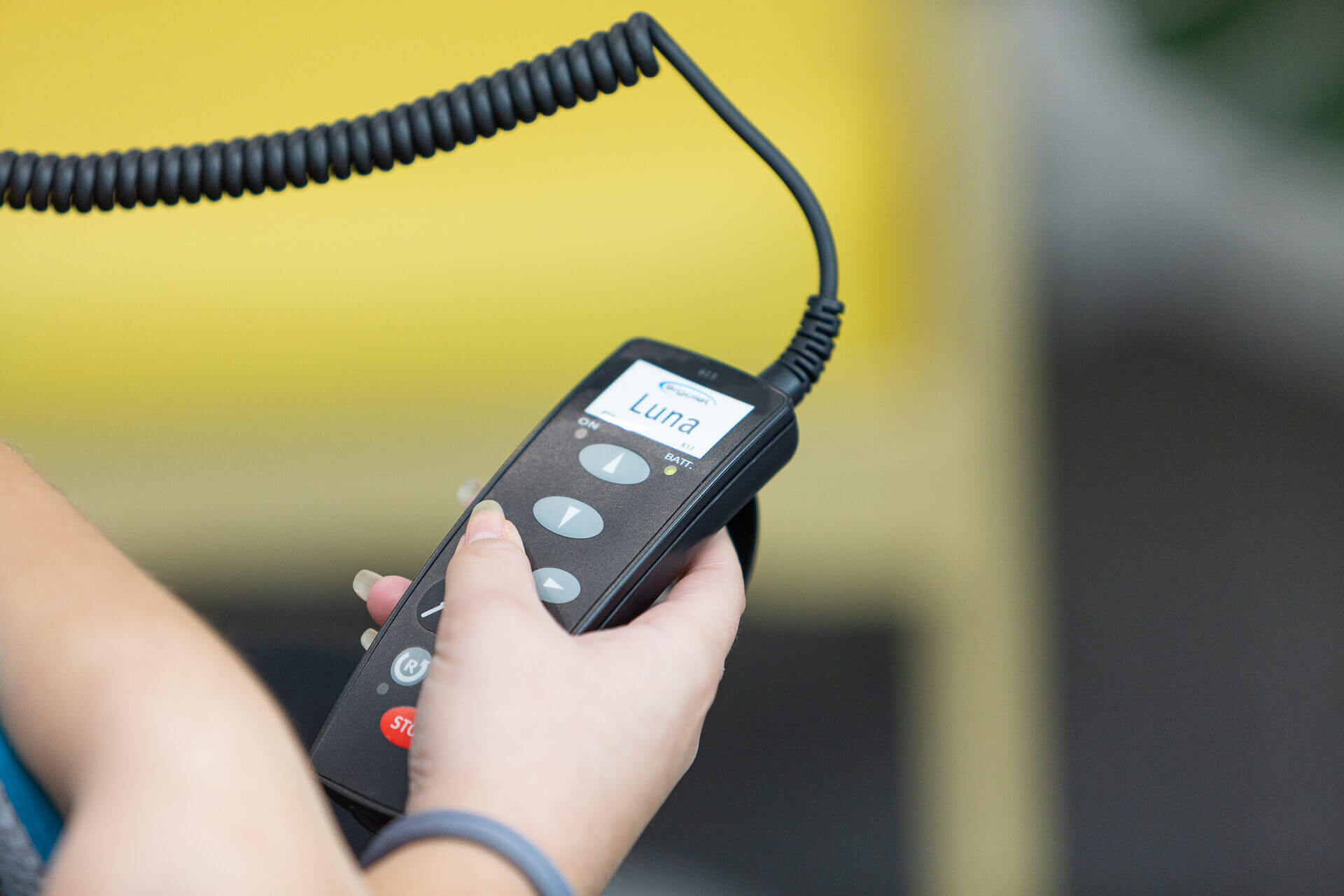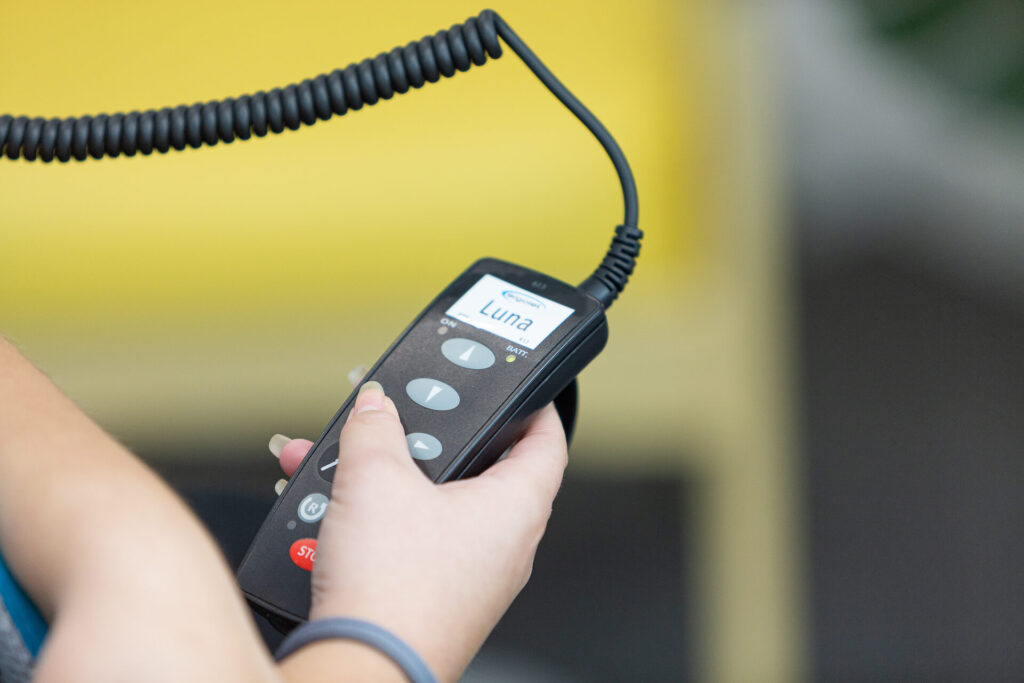 The ergonomic hand control ensures a secure and quick transfer of the patient. The ergonomic hand control comes in two water-resistant options. IPx4, which can be splashed with water, and IPx7, which can be immersed in water.
Luna charger can be mounted on any type of wall. This ensures a pernament and stable docking station. It can also be mounted on other types of equipment, such as Luna trolley or Mobile Flex.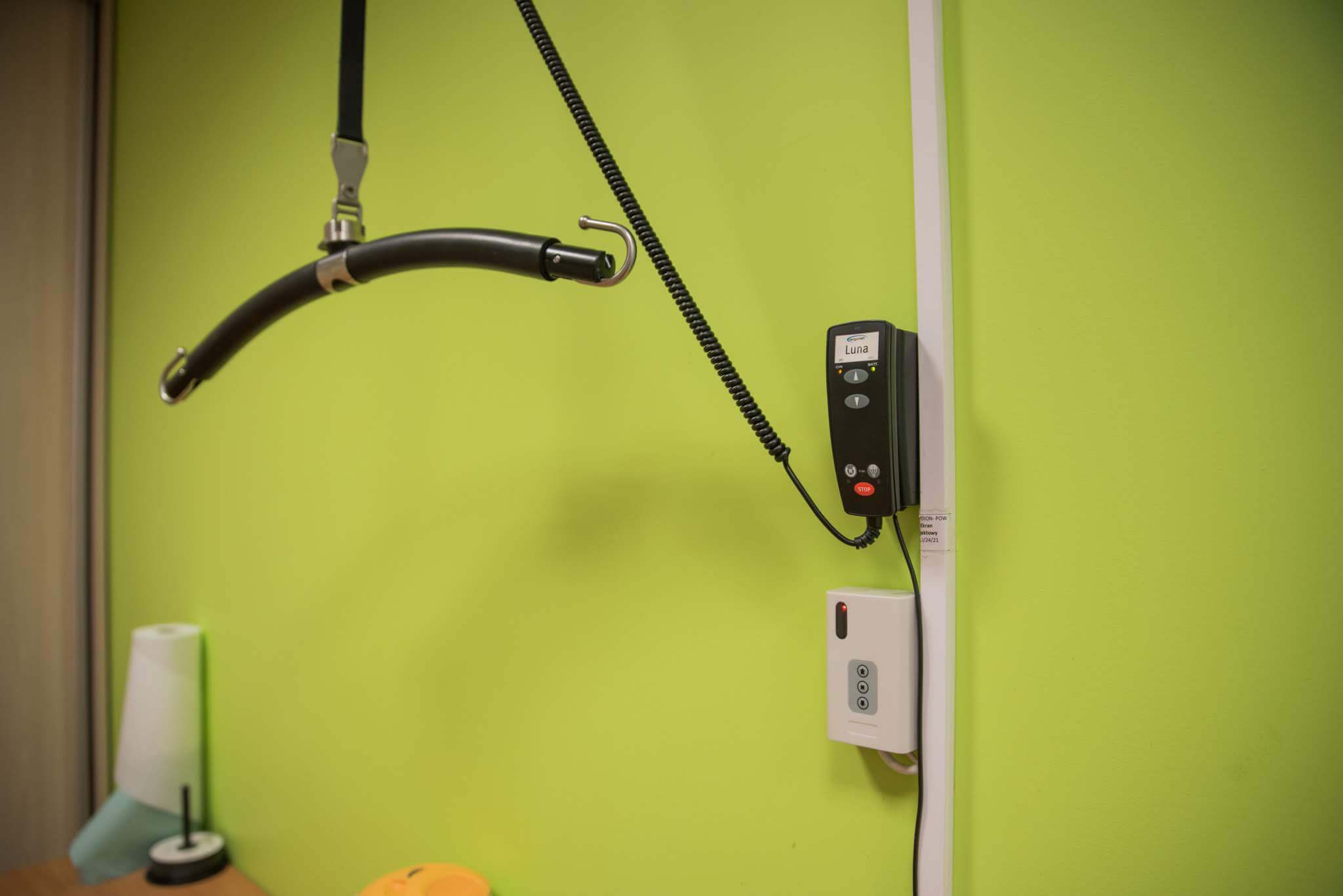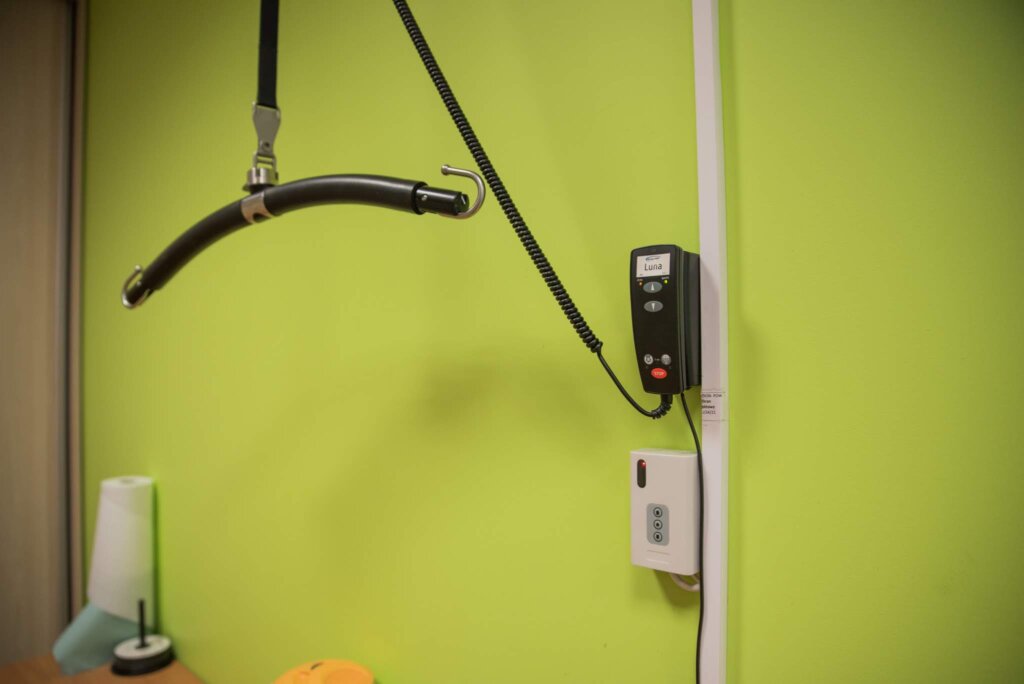 Powered Turntable - four way transfers in one system, powered by Luna
Winncare's new powered turntable is the ideal
solution for changing direction in a track inter-section.
Powered by the Luna ceiling hoist means no
need for seperate power supply.