Pool hoist POOL E-185® has been designed to transfer to the pool a patient from the wheelchair or from the ground level.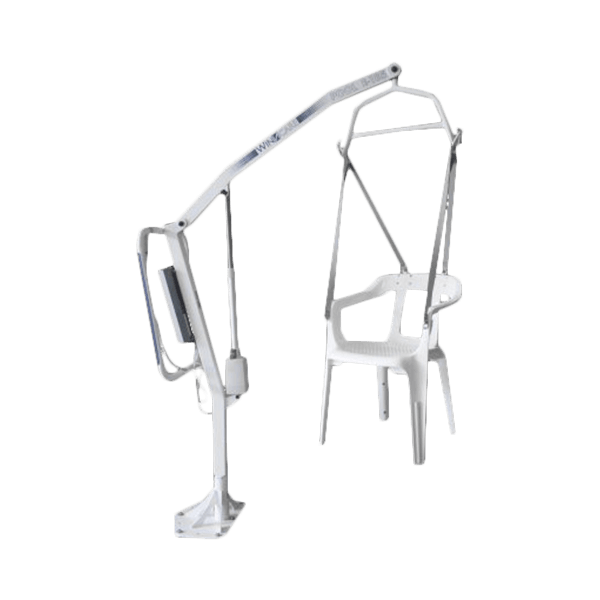 The hoist is truly ergonomic: foldable, with a wide gripping handle, of wide hoisting range of 2.10 m. It can be mounted by both indoor and outdoor pools. 
Meet the pool hoist

Pool E-185®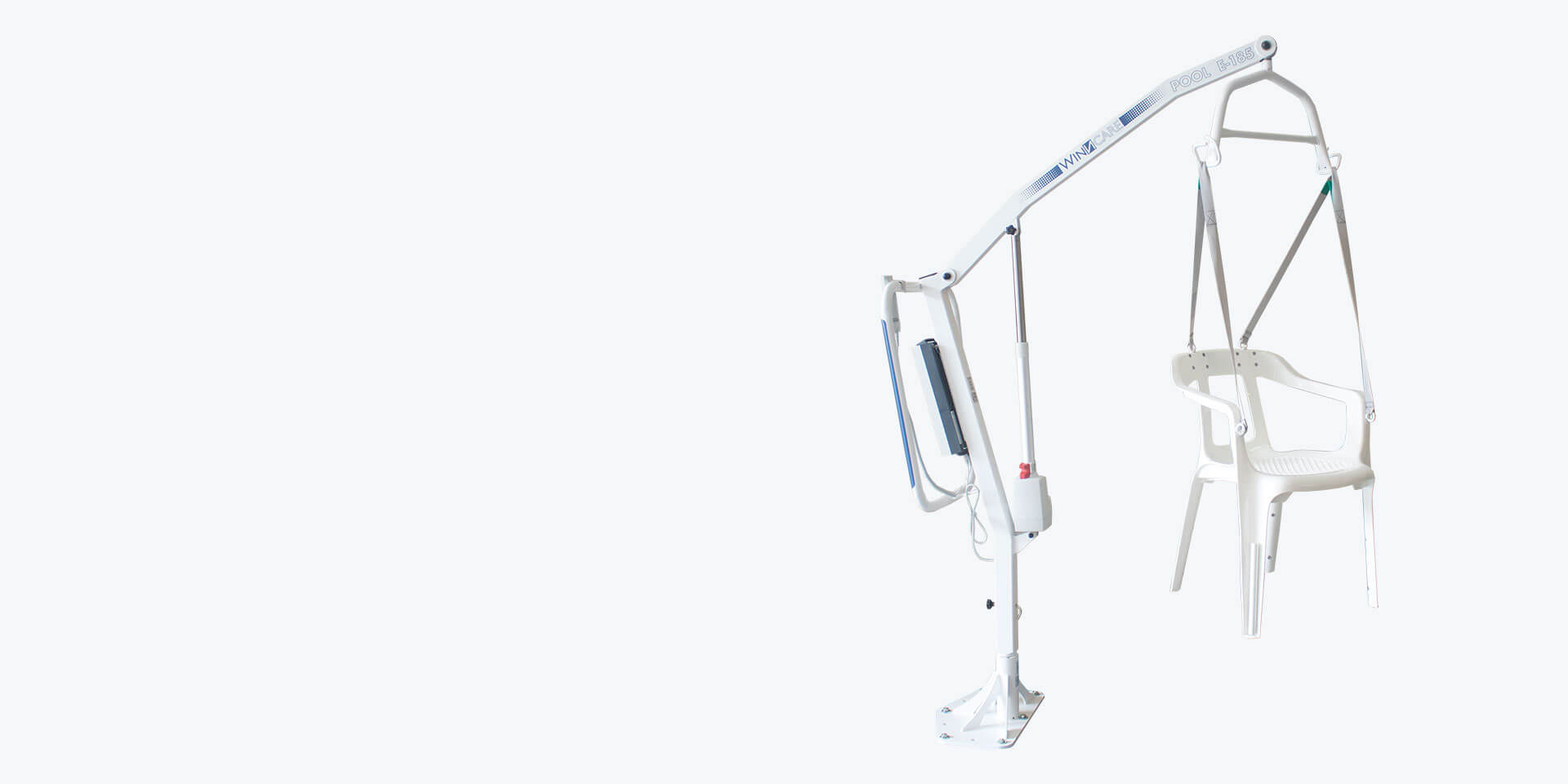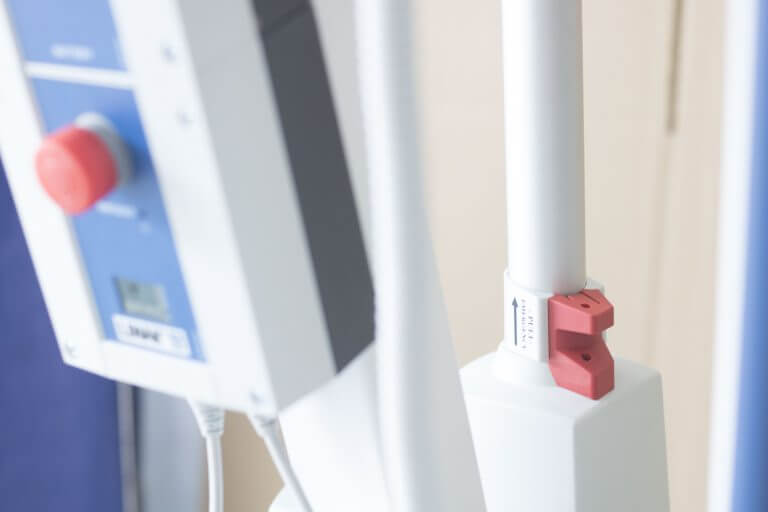 Pool hoist POOL E-185® is suitable for patients weighing up to 185 kg
It posesses a control box with emergency stop and built-in load indicator, an audible alarm to warn when battery is running low and an electric emergency lowering system.
It comes with two types of a rotation base: to be screwed directly into the ground or to be cast in concrete.
POOL E-185® pool hoist ensures maximal comfort and safety of the user.
It comes with accessories designed to be used in the swimming pool, a strecher and a chair.
It possesses control box with emergency stop and emergency lowering system as well as built-in battery load indicator.
The hoist meets the norm EN ISO 10525:2007 applicable to hoists used for transfer of the disabled.