Innovative LUNA ceiling hoist, a breakthrough in Scandinavian design and functionality, has a new companion now – the LUNA MOVER motor. It is an electrically-powered ceiling hoist, which enables the transfer of the patient along rails steered with a hand control. Therefore, apart from the standar functions of the Luna ceiling hoist, that is lifting up and down, the LUNA MOVER ceiling hoist makes it possible for the patient to move forward and backward.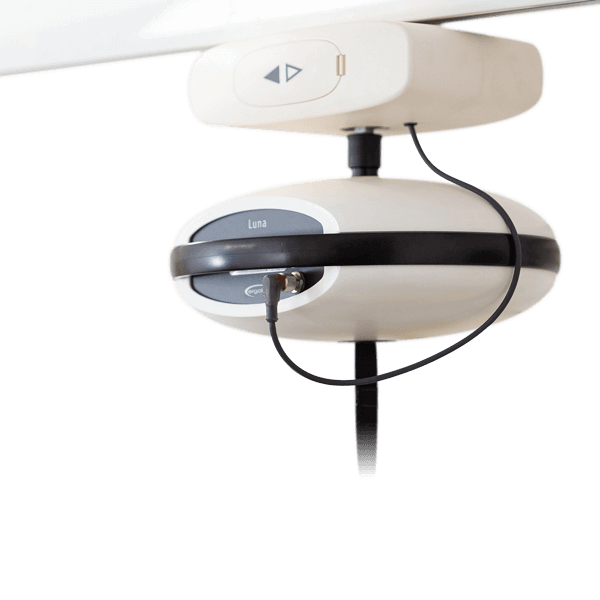 The Luna Mover ceiling hoist is also of use when the caregiver would like to stop the Luna ceiling hoist at a particular place of the room or needs additional power of the motor to move the patient along the celing-mounted Ergolet track.
Meet the Ceiling hoist

Luna Mover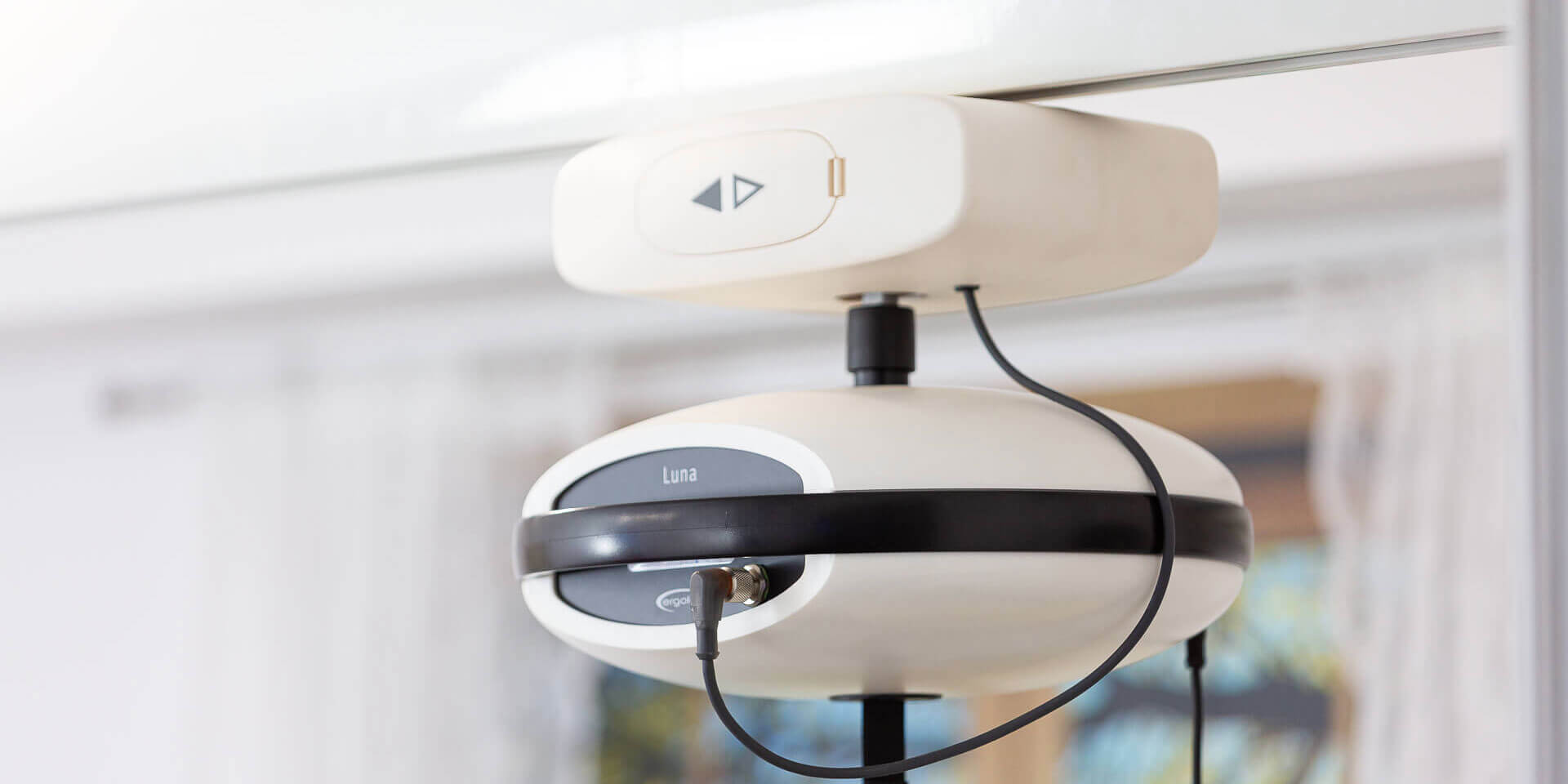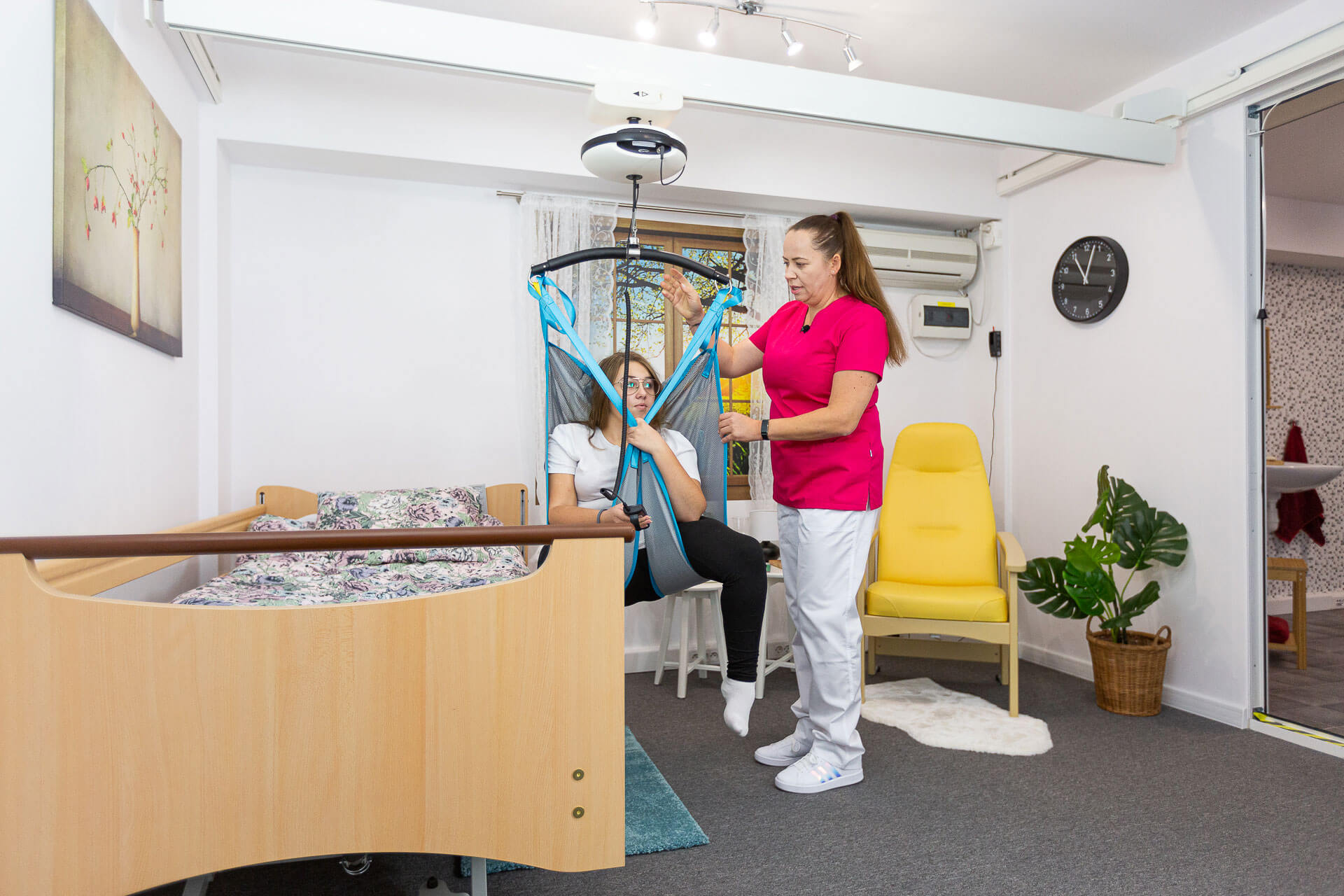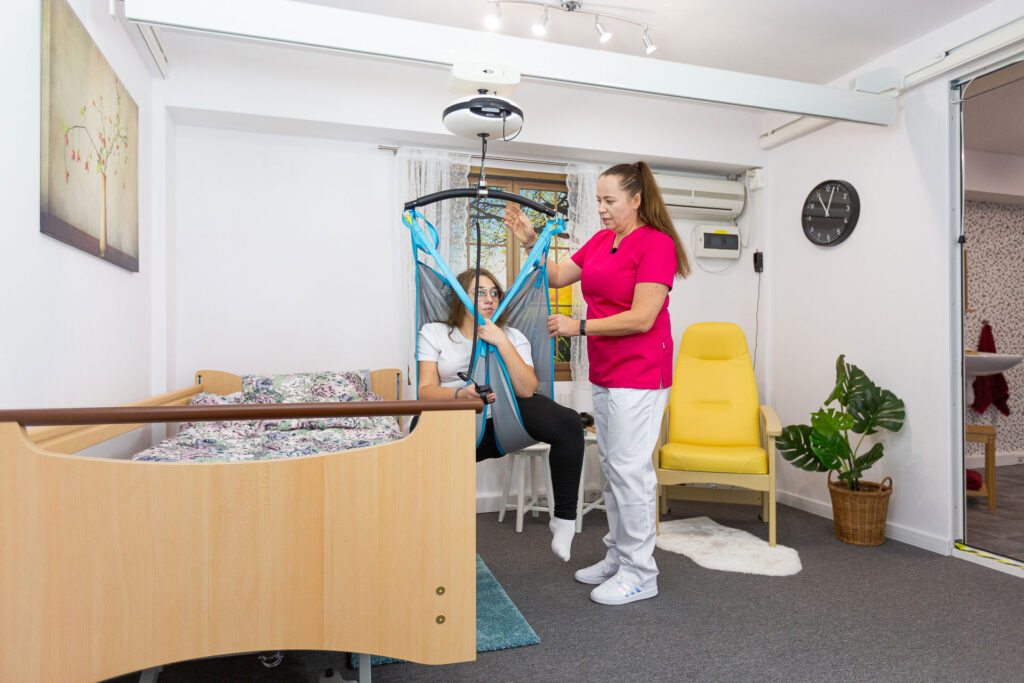 The Luna Mover allows caregivers to effortlessly set the Luna overhead lifting system in motion on the rail using a remote control, irrespective of the patient's weight and the caregiver's posture.
In nursing homes, the Luna Mover offers the patients the benefit of increased independence. For example, if the patient is able to put on the sling himself, he can move from the bed to the bathroom thanks to the functions on the hand control.
The Luna Mover motor is powered and controlled by the Luna ceiling hoist.
This means that there is no need for additional charging cables. All you need to do is connect the two units with the power cord.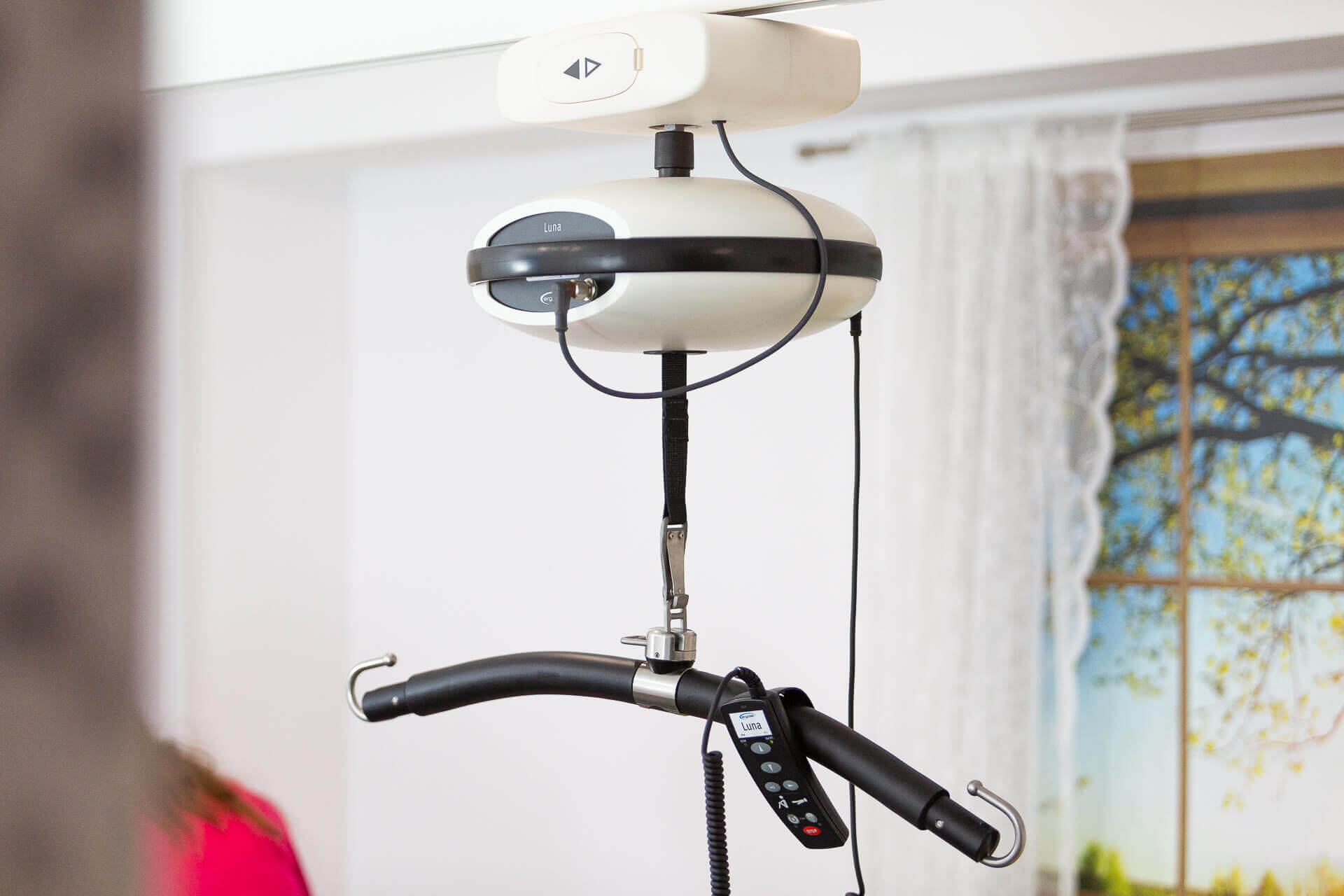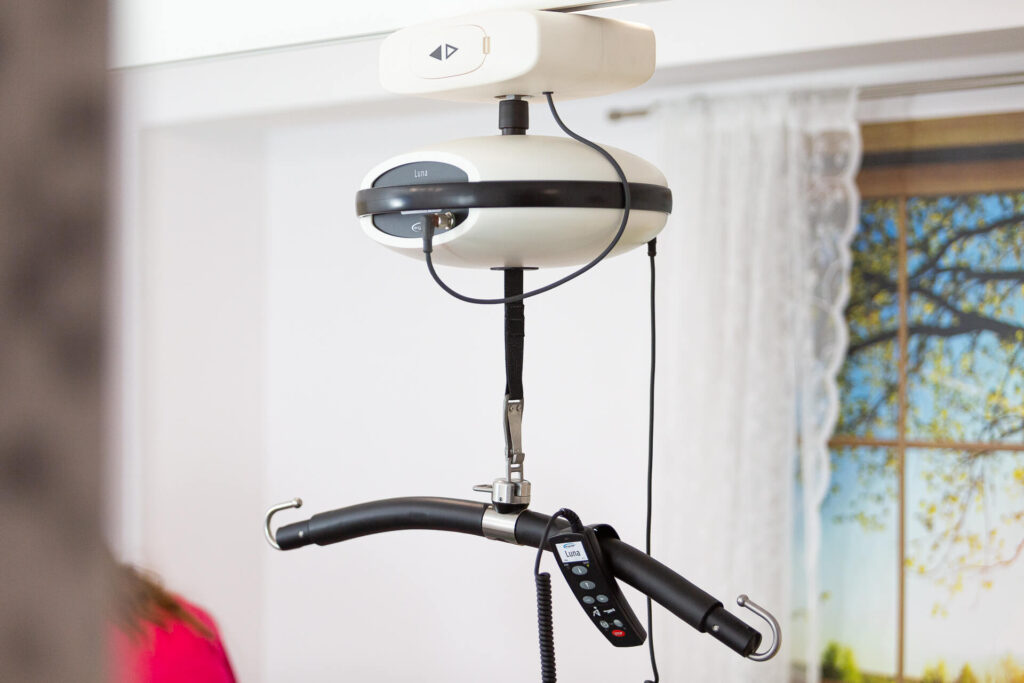 The LUNA MOVER hoist has a patented security system which, if necessary, can be unlocked with the integrated handle. Once unlocked, the Luna Mover can be manually moved along the rail.
Luna Mover meeets the same high standards of functionality and design as our classic Luna IPx4. Therefore it also comes with a unique 5-year warranty.