Gait training

Ergo Trainer
The Ergo Trainer is used for the body-weight-supported exercise, providing individual rehabilitation adjusted to patient's needs. It is especially efficient when it comes to the rehabilitation of gait and motor function improvement.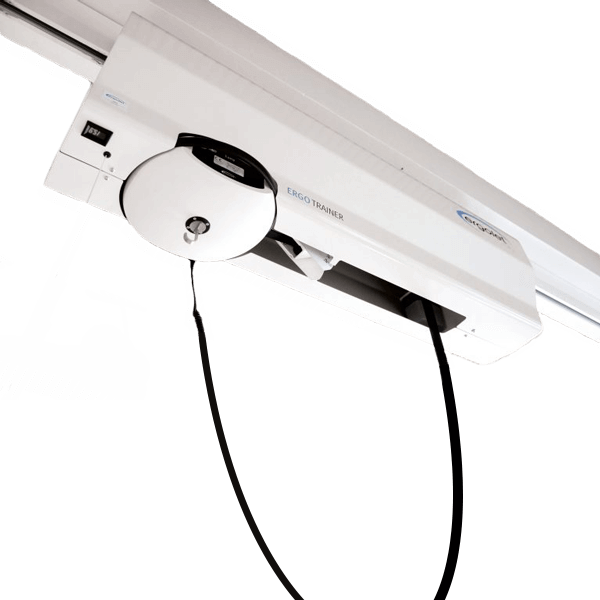 "Without a system in place partially relieveing the patient of his body weight, it is difficult to rehabilitate patientents with partial mobility impairments. Their fear of falling makes it impossible for them to train in an efficient and continuous manner." Jørgen Jørgensen,  The Center for Rehabilitation of Brain Injury, University of Copenhagen
Poznaj sprzęt do rehabilitacji chodu

Ergo Trainer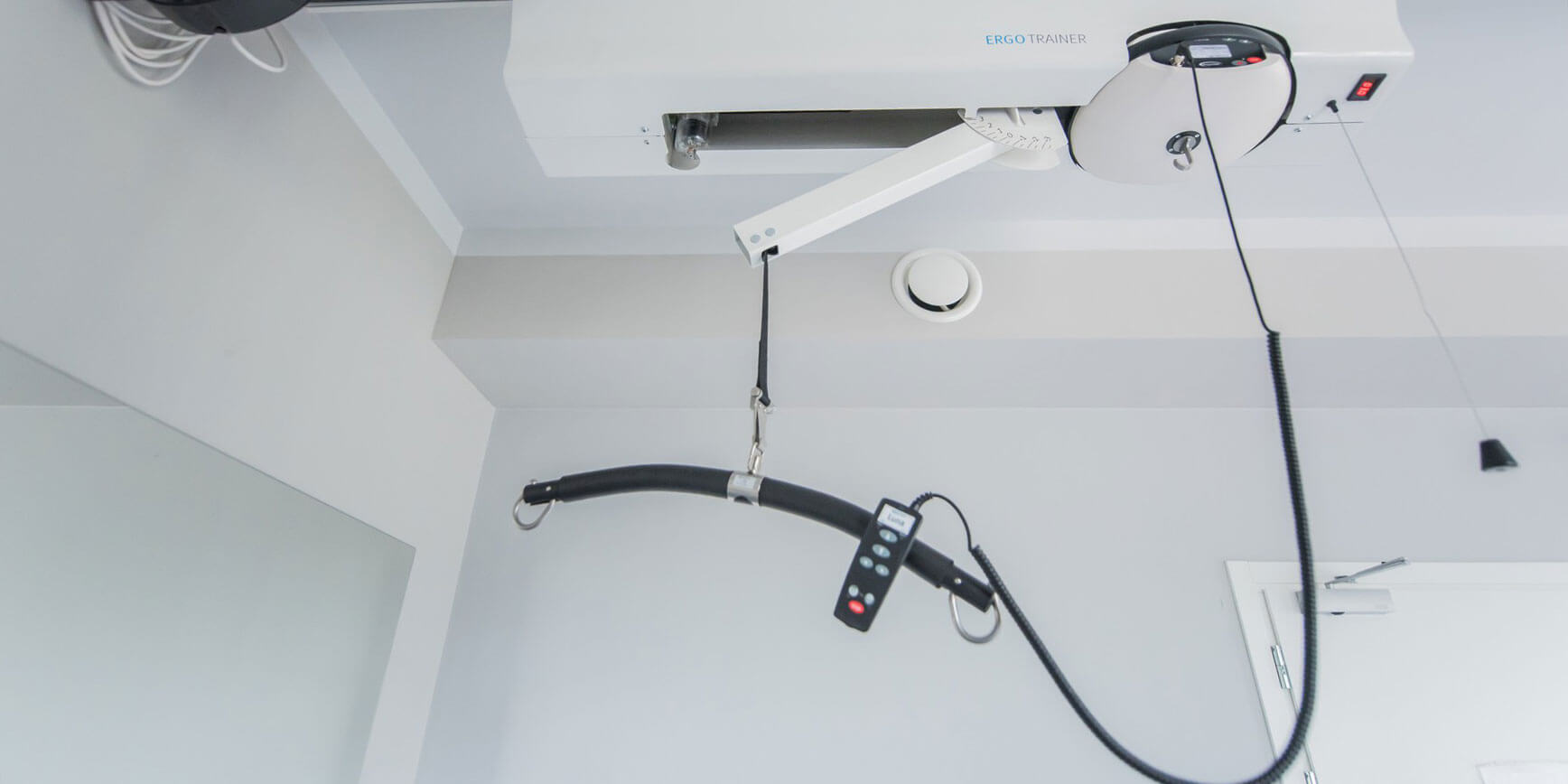 Meet thegait training

Ergo Trainer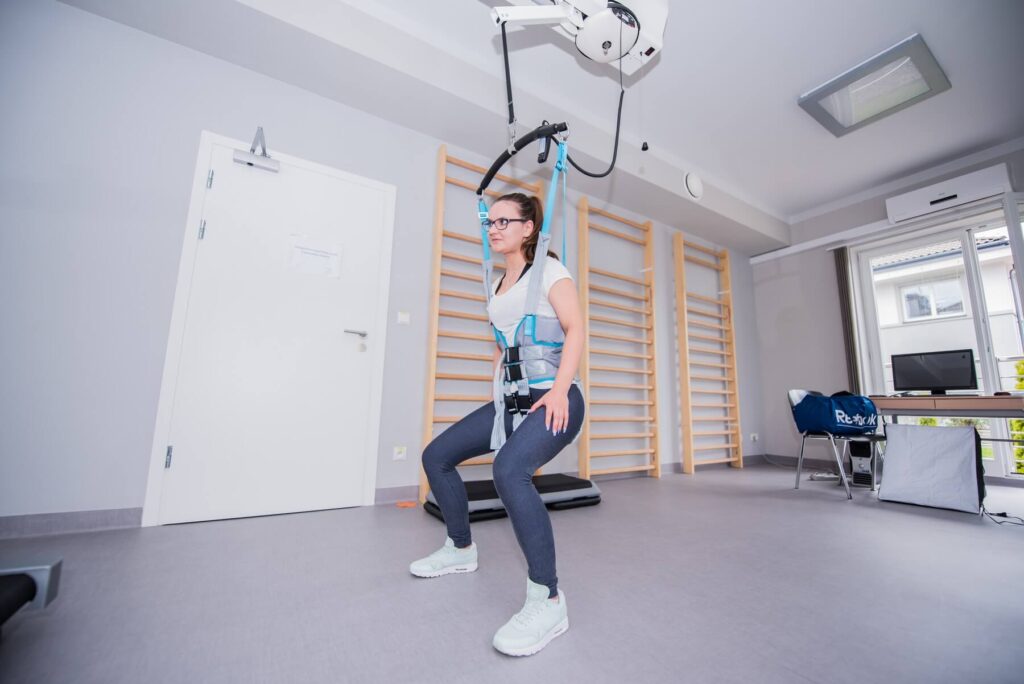 Body-weight-supported training (BWST)
ERGO TRAINER was designed to be used with used with a comprehensive range of walking harnesses and slings to ensure balanced support for the patient's body weight throughout the training session. It was approved for the patients weighing up to 200 kg. ERGO TRAINER relieve up to 85 kg of the patient's body weight, depending on the patient's needs. The statistical data provided by the  Center for Rehabilitation of Brain Injury of the University of Copenhagen demonstrate that the body-weight-supported training (BWST) decreases, and sometimes, eliminates the necessity of using walking aids or crutches for the patient.
When used in conjunction with a treadmill it is possible for patients with impaired walking ability to train the correct physiological gait. Documented results show that a progressive training regime of repetition of movement combined with controlled speed and elevation adjustment of the treadmill, are key factors to successful and lasting patient rehabilitation.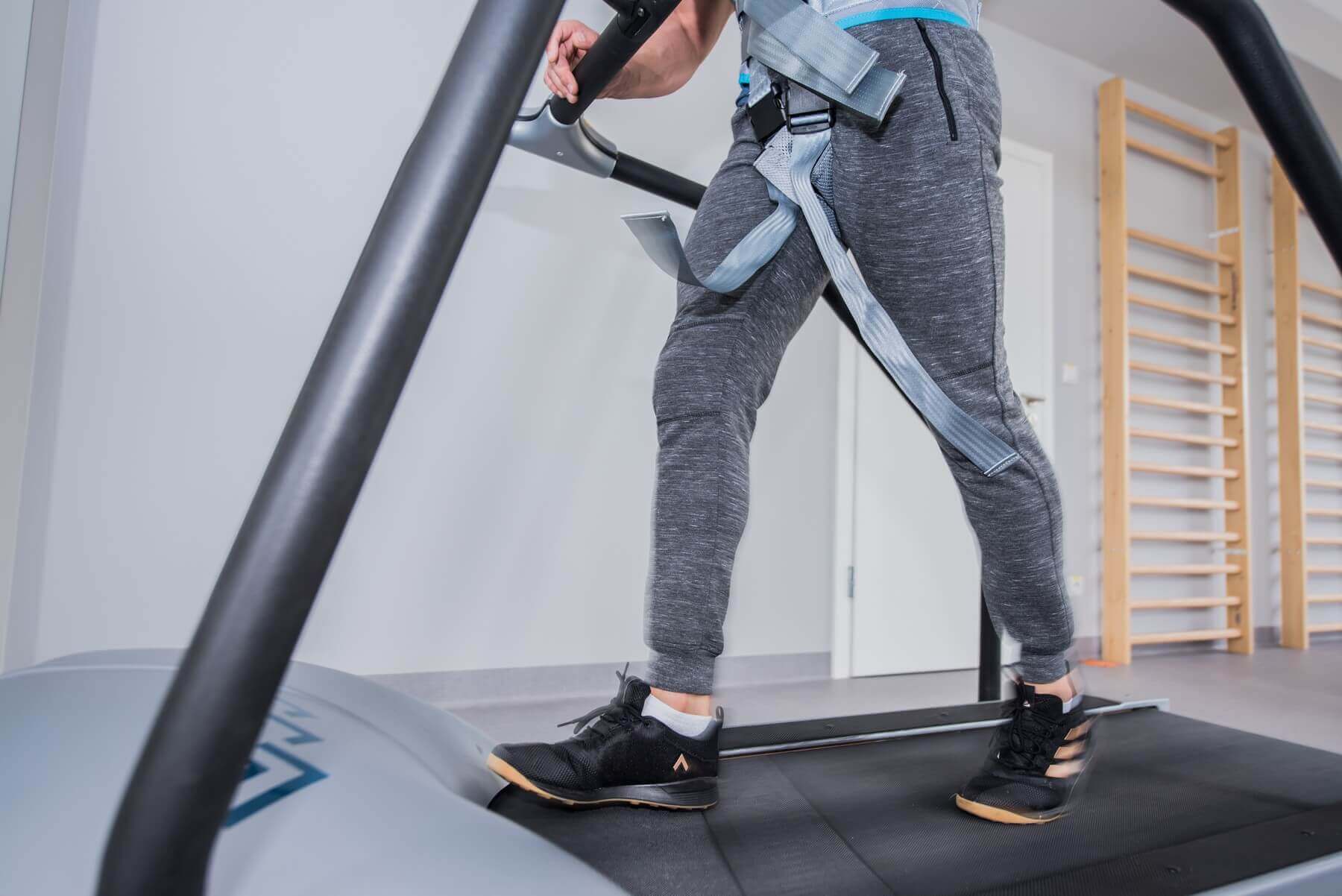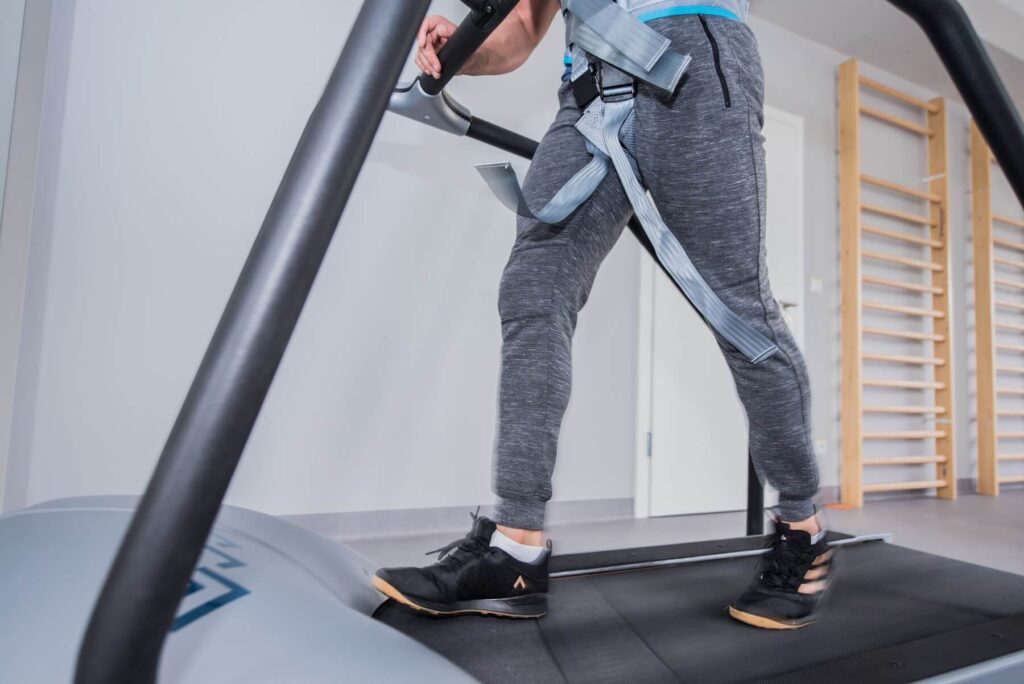 Integrated charger in the control panel.
Security feature turning the machine off if the maximum load has been reached.
Easily readible icons on the hand control.
Magnetic hand control, which can be attached anywhere to the metal frame of the trainer, with a long power cord for comfortable use.
Emergency switch off button on the control panel.
2 independent emergency lowering systems.
Battery charge level indicator.
| | |
| --- | --- |
| | |
| | |
| | |
| | |
| | steel, aluminium, plastic |
| Harness suspension belt length | |
| | |
| | |
| | |
| | |