We prepared module furniture having the needs of the persons with mobility impairments in mind. They can be personalized according to your taste and needs in order to create a cosy and ergonomic living space.
Our furniture enables you to work and relax in comfort. Adjusted to the needs of patients requiring rehabilitation, the furniture ensures optimal body position and safety.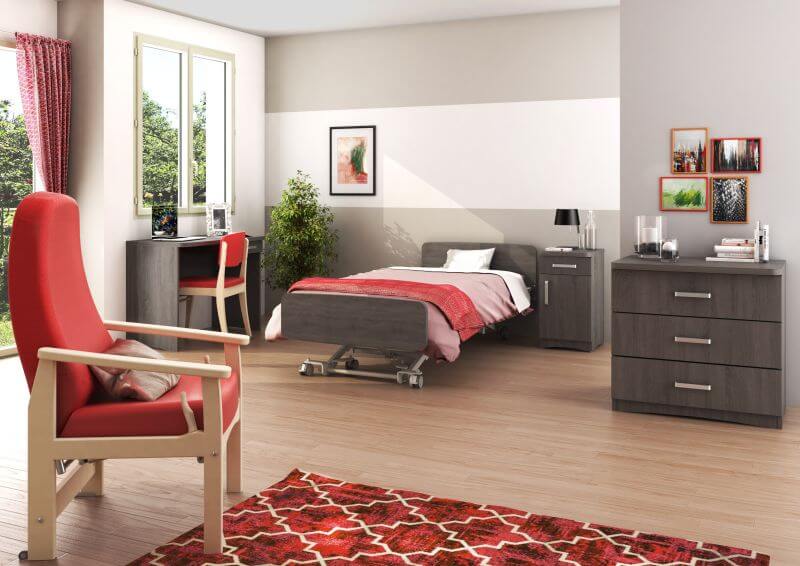 MEDIDOM room

ultimate comfort
Médidom II boards, inside finish in Dark Milano Oak, matching edging.
CARMEN room

soothing relax
Abélia II boards, Cream surround, Light Dragon Tree interior finish.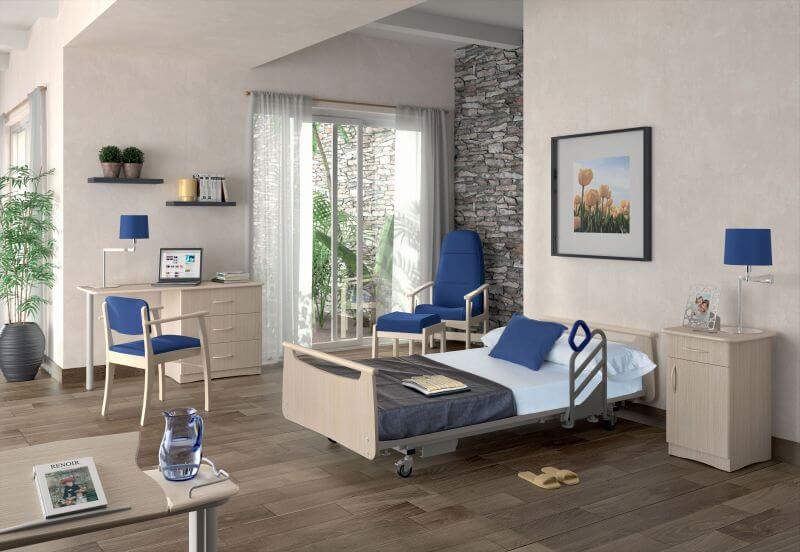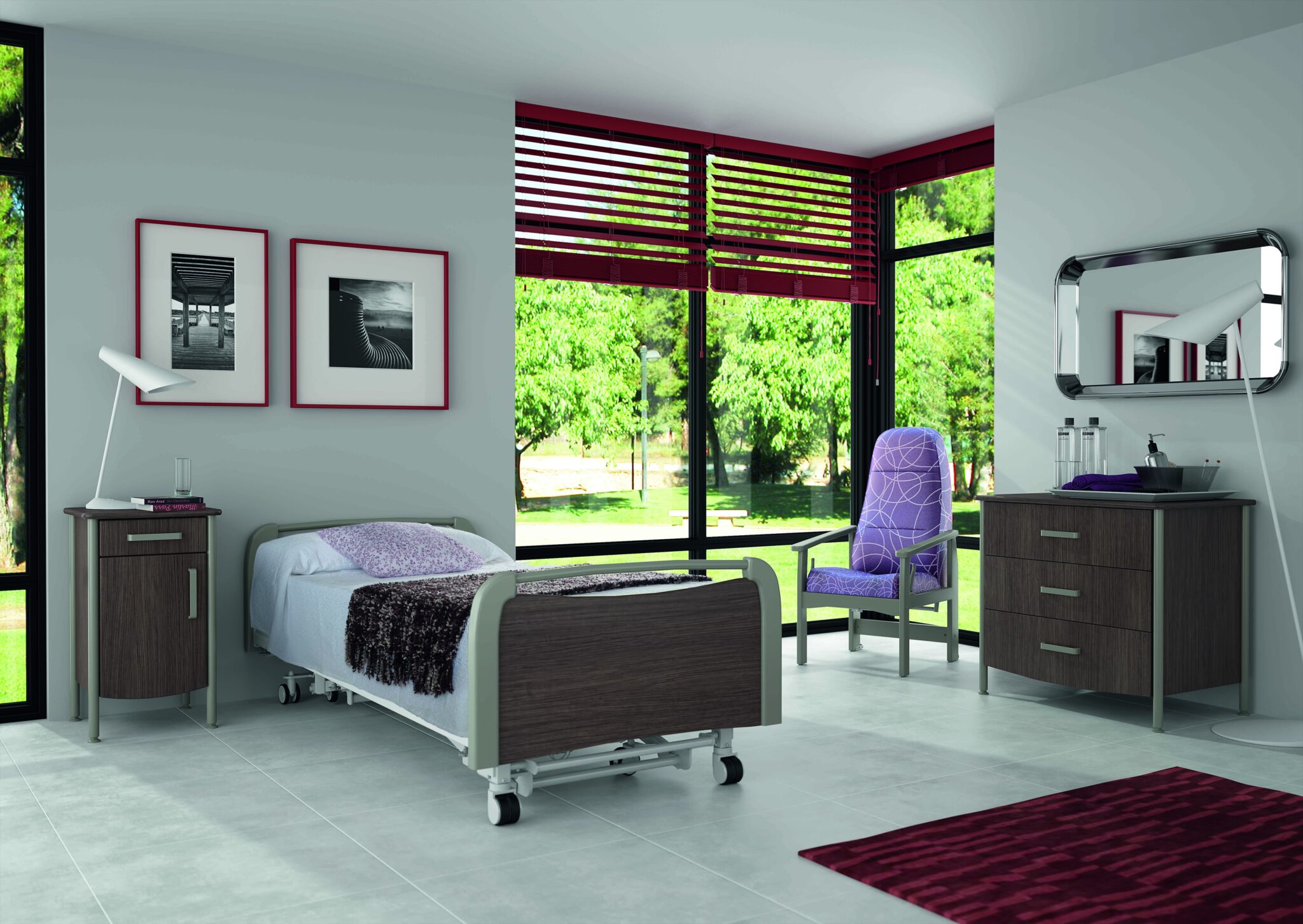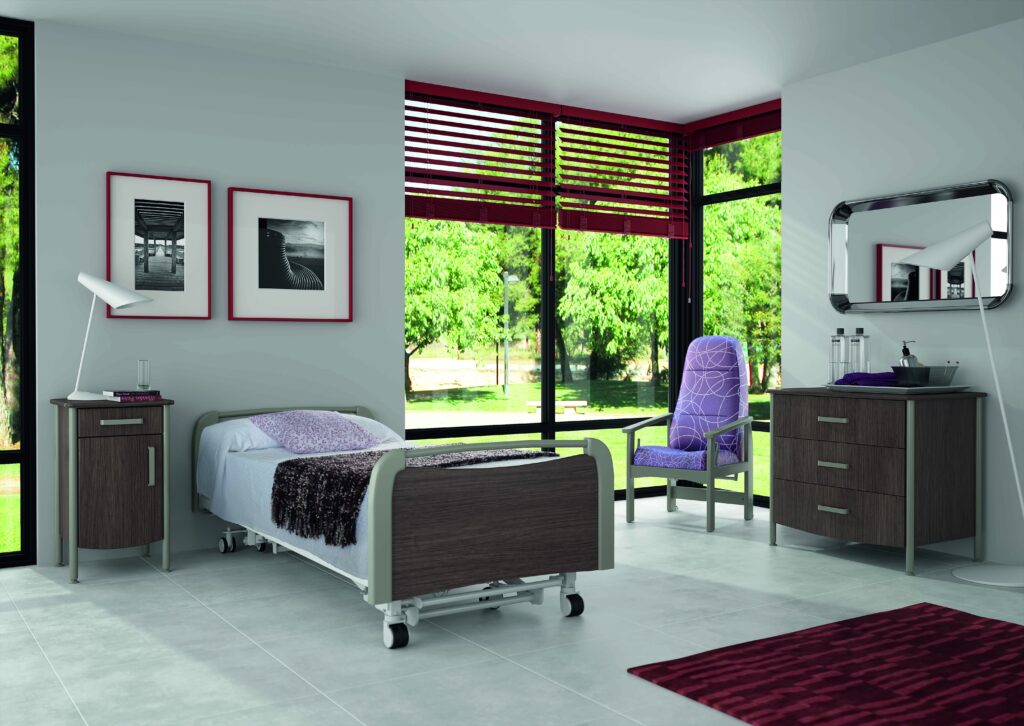 AUZENCE room

timeless style
Furniture and boards: Dark Milano Oak finish, Taupe Lacquer
 Médi Rest Chair: Dotty Grape PVC
KALIN room

designed with children in mind
White lacquer surround, Rose or Cadiz inside finish. Kalin bed allows for easy personalization.