Bathing and toilet chair

Hera II 140
Bathing and toilet chair with height and tilt regulation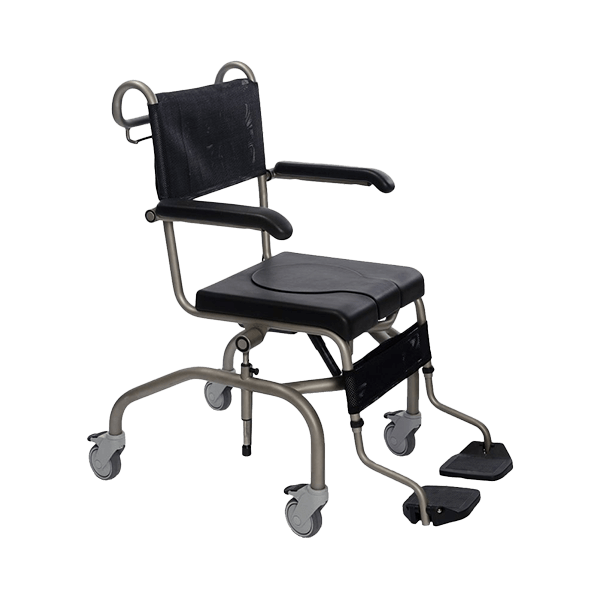 Hera bathing and toilet chair with height and tilt regulation is characterized by a modern and simple design and supreme functionality.
Meet the bathing and toilet chair

Hera II 140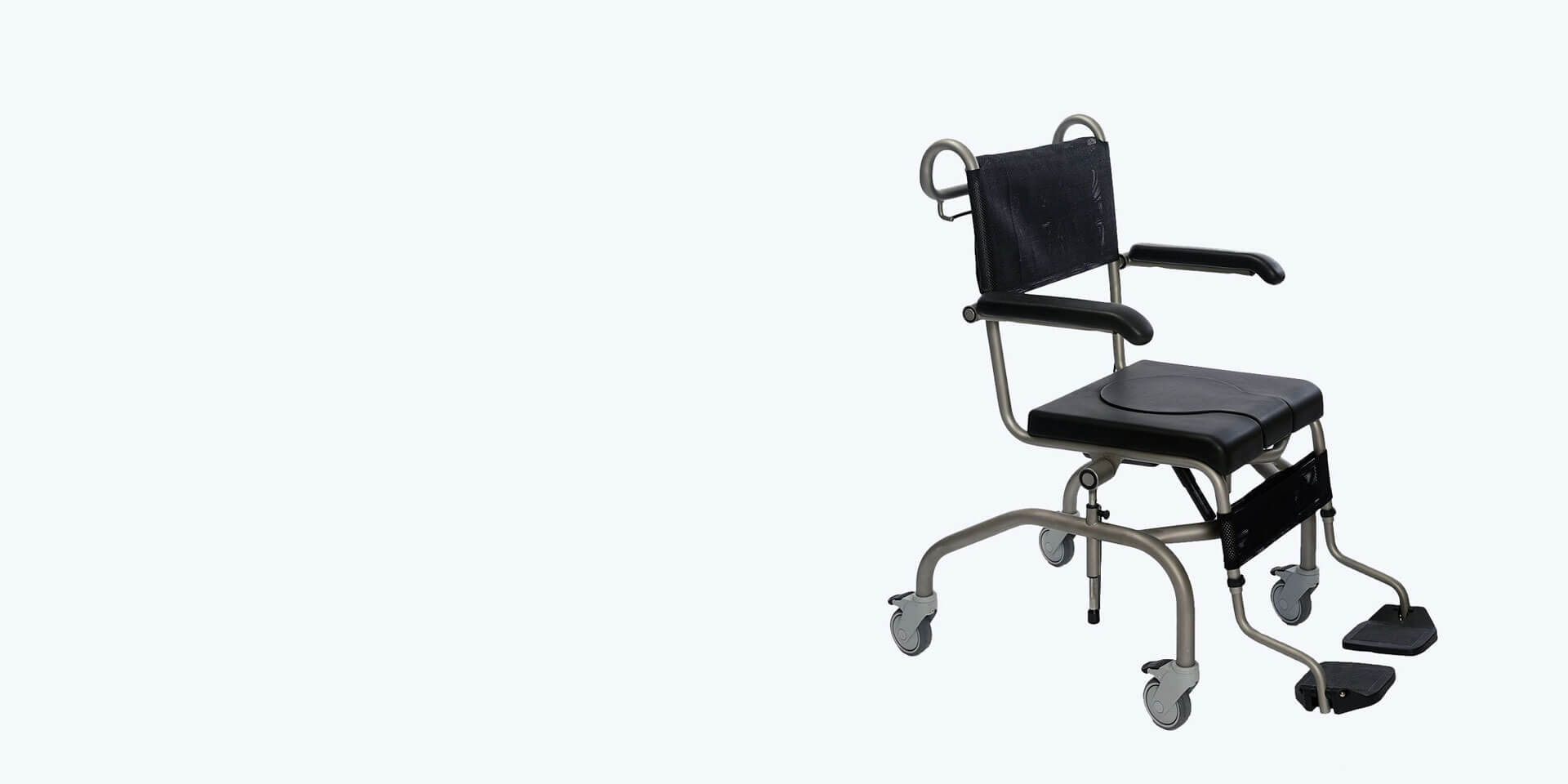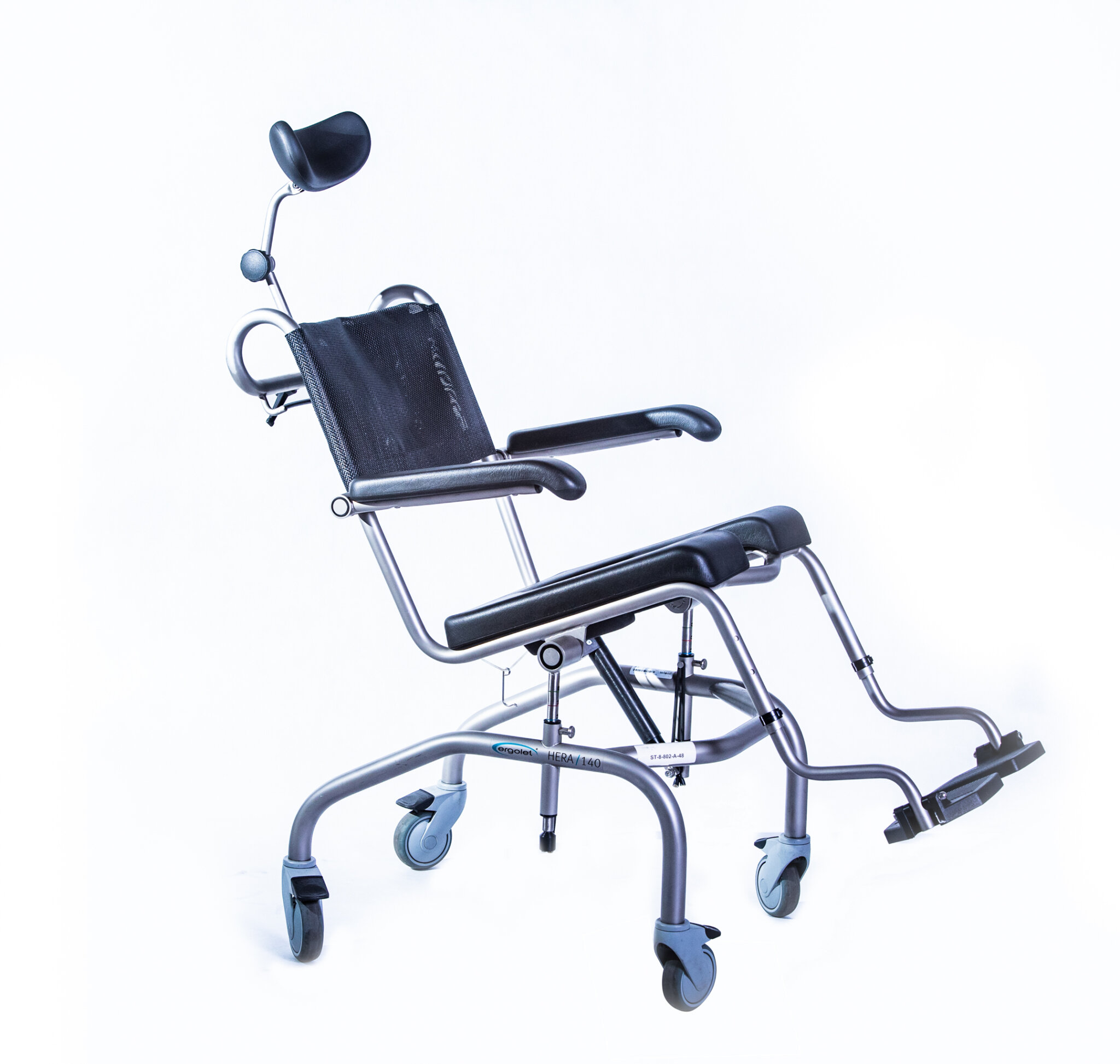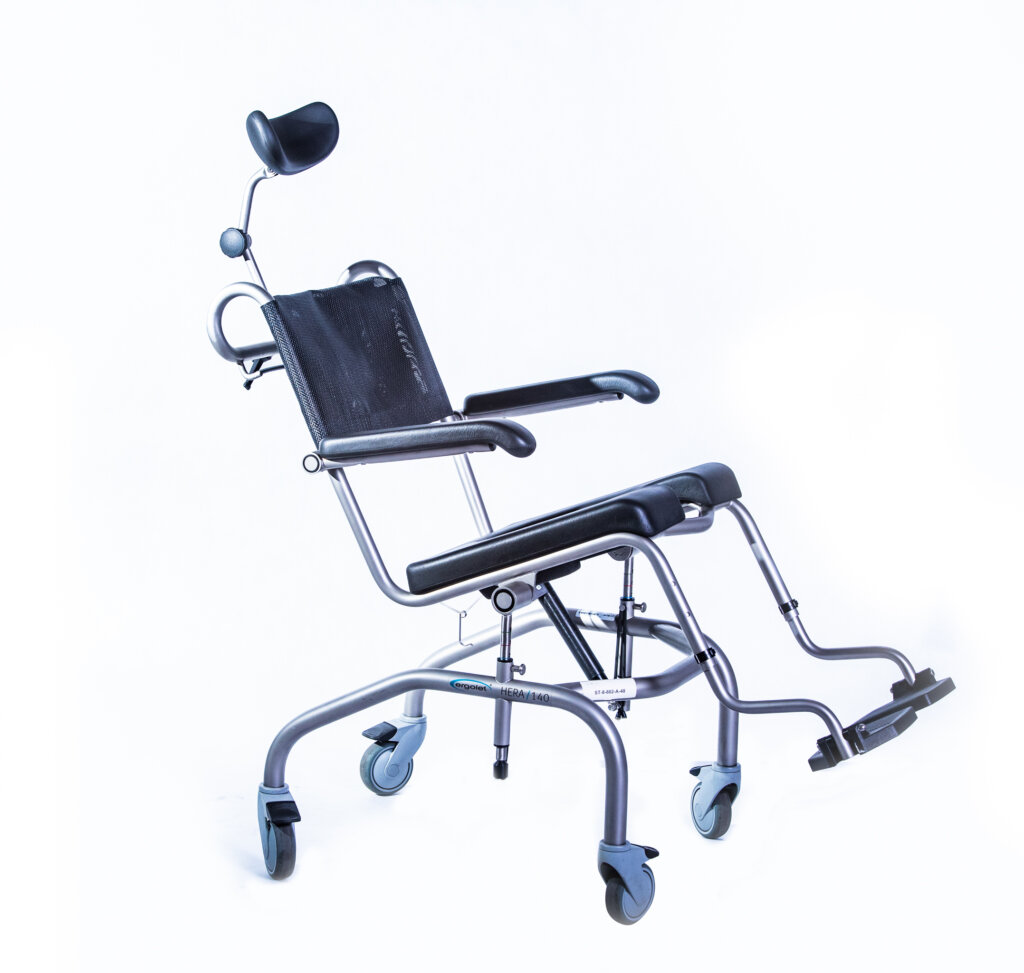 Hera's recline feature makes it easier for the caregiver to assist the patient in the daily hygiene regimen, such as showering or using the toilet.
It also ensures comfortable transfer for the patient from a mobile lift to the chair.
Made of high-quality stainless materials, the Hera chair is sturdy and easy to clean.
The seat and armrests are made of soft synthetic materials to improve patient's comfort. The detachable seat is available in a covered or open variant. The backrest made of soft, synthetic material can be quickly and easily adjusted to the weight of the patient to provide the most comfortable angle.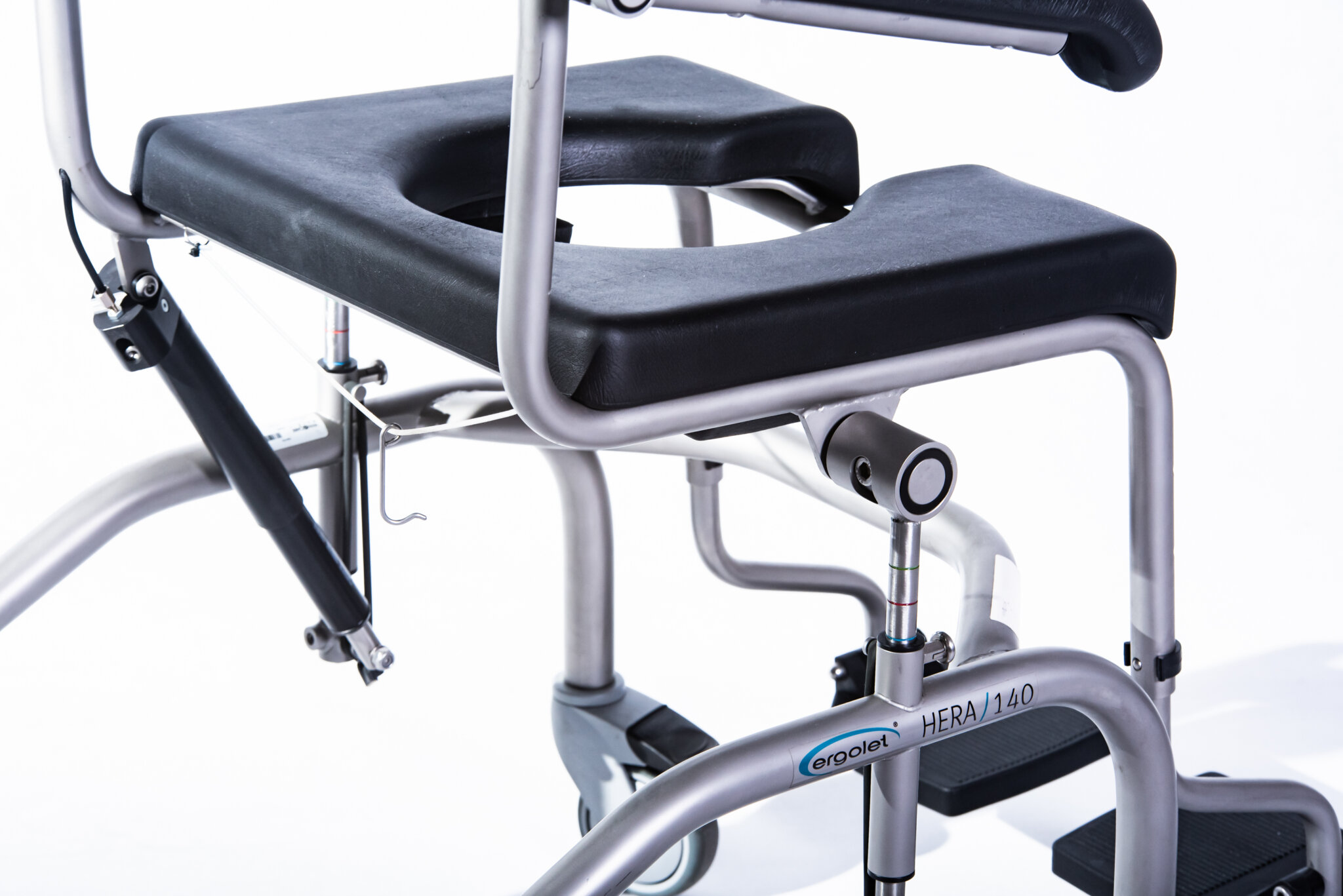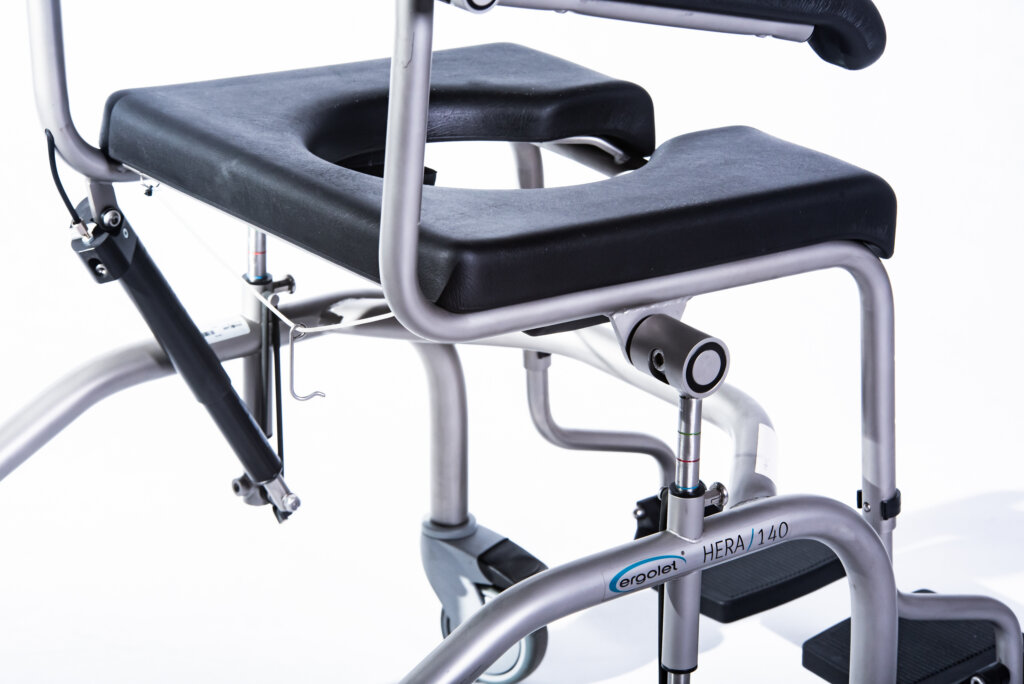 The Hera chair can be tilted forward or backward with a handle situated on the side of the chair, beneath the seat. Flip-up armrests allow for easy sideways transfer in and out of the chair. 
Thanks to the unique height adjustment mechanism, Hera II can accommodate the needs of both tall and small users as well as fit over all types of toilets.
| | |
| --- | --- |
| | |
| Distance between armrests | |
| | |
| | |
| | |
| | |
| | |
| | |
| | |
| | |
| | |
| | |